Built on a railway, born by Creators
1861 stagecoach route roots Ballard from San Francisco to Los Olivos, then to Los Angeles to San Diego.
What $8000 of purchased farmland planted to 5000 olive trees, can do to establish 3 square miles of secluded Victorian country grace. Thanks to land improvement laws Felix Mattie of Mattei's Tavern  ( now vacation cottages rental and wedding venue) could be credited to establishing this iconic town. The identity of Los Olivos is so authentic, It was used for some of the scenes in the movie "Return To Mayberry", base on the "Andy Griffith Show". It also prides itself to be nine miles away from Michael Jackson's 3000-acre Neverland Ranch and Ronald Reagan's Rancho del Cielo, along with many more celebrity homes. This quiet corner of romance for locals with a strong sense of community and visitors offers 40 plus wine tasting rooms, restaurants, boutiques, art, and culture. With 130 years of history, you'll be well rewarded to take a self-guided "Los Olivos Historical Walking Tour", ask any merchant for a map.
FESS PARKER WINE COUNTRY INN

Source: Fess Parker Wine Country Inn
While there's plenty of activity, it doesn't propose many places to stay in town, however, The Fess Parker Wine Country Inn will exceed your pleasant dreams. From the amassed empire of the late actor Fess Parker who portrayed famed characters Davy Crockett and Daniel Boone in the 1950s. With wood floors made from repurposed wine barrels an outdoor pool overlooking a spectacular living succulent wall, an on-site spa, The Bear and Star restaurant, named for the two states Fess Parker called home, California and native Texas. Its sublime refined ranch cuisine is by chef /partner John Cox, with a pedigree from the Sierra Mar at the Post Ranch Inn in Big Sur.
PO Box 849 / 2860 Grand Avenue
Los Olivos, CA, 93441
With many tasting rooms to choose from, note, unlike other wine crossroads which stay open later, here wine tasting rooms open late and close early. The Santa Ynez Valley known for Rhone varietals, such as Grenache, Mourvedre, Syrah as well as Pinot Noir and Chardonnay in varying styles from one producer to the other. You will find many other varietal wines and blends from Viognier, Zinfandel, Italian varietals such as Sangiovese as well as sparkling wines in response to the recent surge of global demand for bubbles. In fact, Los Olivos is home to one of the few tasting rooms dedicated to sparkling wine, realized by Fess Parker.

THE BUBBLE SHACK
They offer three sparkling wines to taste, a Sta. Rita Hills Blanc de Noirs 2015 named Festivity, a 2015 Grenache made in the Australian "Sparkling Shiraz" style called Sibling Bubblery, but it's the 2015 Sta. Rita Hills Brut Cuvee that's unique. All three are made traditional method, but the Cuvee was added brandy to the dosage, giving it a rich mouth filling profile. However, at Zinke Wines Co., and while their focus is Rhone-style still wines, winemaker Michael Zinke, produced an elegant sparkler under his new label Friend & Foe. It's worth seeking out!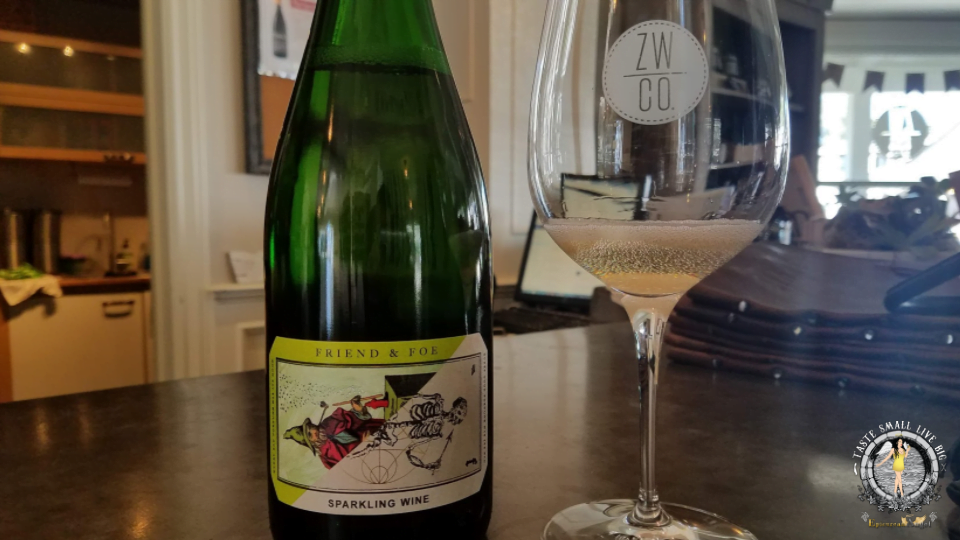 Though tasting sparkling wine may seem celebratory, save the palate for these three imperative stops on your list.
TORETTI FAMILY VINEYARD
A TRUE NATIVE RANCHERO MYTH
Toretti Family Vineyard established in 2000 for the production of premium estate-grown Pinot Noir. The five-acre ranch is nestled atop a bluff overlooking the lavish Santa Maria Valley. With over a hundred years of history in the area, founder legendary vanguard Bob Torres was originally a cattle rancher and restaurateur. His wife, Marlene Moretti of Swiss immigrants combined their last names to design the storied name. So exceptional is his fruit, they are sought by noted local producers, but still, maintain his yields at 500 cases. Somewhat immortal, Bob in his 90's still hosts tours of his ranch as well as in the tasting room most afternoons, pouring wine and sharing the family's illustrious past.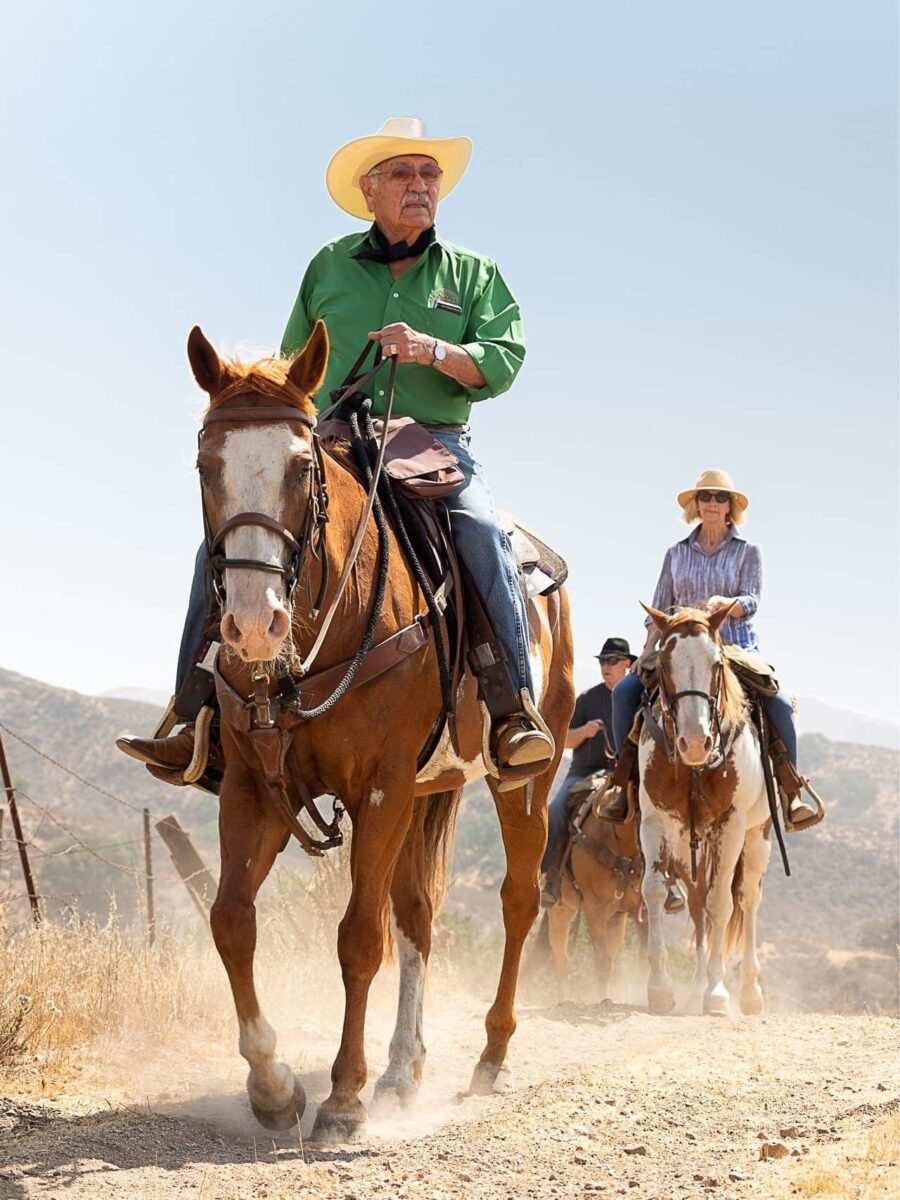 STORY OF SOIL Wines with Focus
One varietal, one vineyard, one microclimate is owner winemaker Jessica Gasca's philosophy to her wine-making practice. Since 2009 her drudgery apprenticeship at Sanguis winery in Santa Barbara set the foundation for her first 2013 vintage. Together with husband Brady Fiechter collaborate and source prime fruit Pinot Noir, Syrah, and Grenache, from select vineyards from Santa Maria and Ballard Canyon AVAs.
TWO PINOT NOIR THAT DEFENDS THE POWER OF SOIL!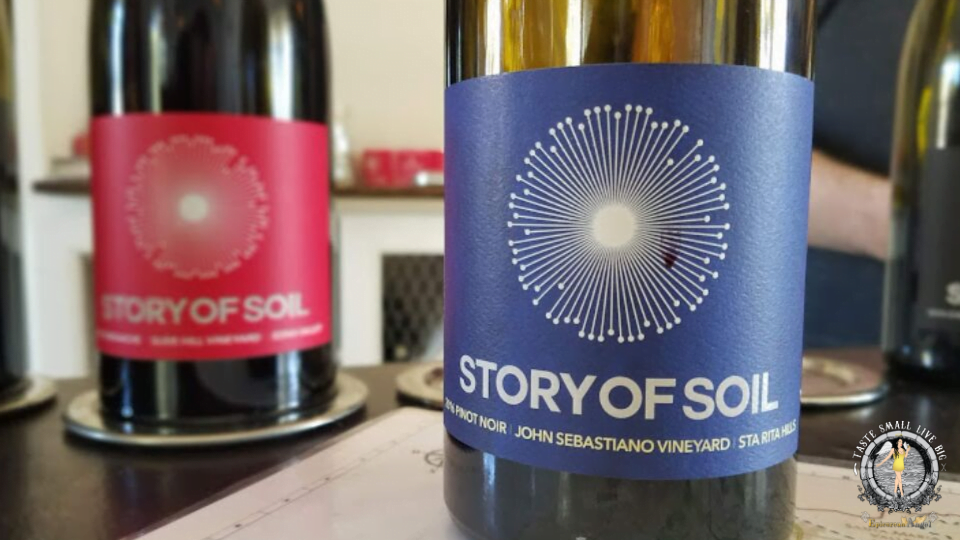 JOHN SEBASTIANO VINEYARD – a source for compelling fruit from it's warm climate, power, structure, and concentration from a windy eastern slope of the Sta. Rita Hills. It harmoniously displays cocoa dusted blueberries, bright cherries supported by the earth and herbal notes, fine tannins, and lively acid.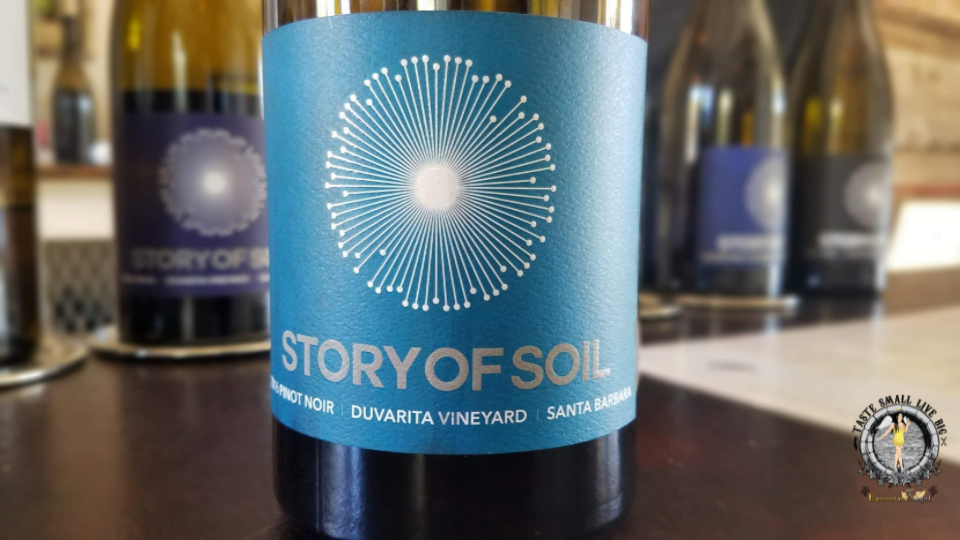 DUVARITA VINEYARD STA. RITA HILLS –  The westside slopes with elevations reaching 700ft. is cool, subhumid and fog enveloping the vineyard from the Pacific Coast. Soils are soft sandstone and farmed certified biodynamic, concentrating the fruit with delicacy and vivid acid. Displays juicy red and dark cherries, feminine floral notes mint, spices, and a hint of black pepper.  
Only 1000 cases of Pinot Noir and Syrah are produced under The Story of Soil label per vintage, while somehow, Jessica is also working in sales and marketing for Dragonette Cellars in Los Olivos.
In her words "every bottle tells a story"
SOLMINER

STRETCHING BOUNDARIES, SEPARATING THE NORM
Solminer, meaning mining the sun is a certified biodynamic and organic winery founded in 2012 by owners/winemakers Anna and David Delask. Originally from Austria, chose soils of Santa Ynez, CA to plant Gruner Veltliner and Riesling with sharp focus reminiscent of the style in their home country with the cloak of the California sun. Delanda Vineyard, a marriage of their first and last names is located on their farmhouse property. It includes donkeys, sheep, chickens, bees, fruit trees, native plants to encourage biodiversity, and their commitment to it truly translates to their wines. 
It's stimulating to find ambitious winemakers who are fearless as the practice is personal labor and the results are unpredictable. They also produce Pinot Noir and Syrah, but what a treat to taste a Blaufrankisch.
Blaufränkisch is a dark-skinned variety of grape, originally from Slovenia,  used for red wine. Blaufränkisch, which is a late-ripening variety, produces red wines which are typically rich in tannin and may exhibit a pronounced spicy character.
David manages to retain it bright fruit with backbone minerality while allowing the California climate to shower it with tropical fruit notes such as guava, pomegranate, and acai.
Open up your taste buds to the PET-NAT SPARKLING ROSE DISGORGED 2018 & SPARKLING RIESLING  METHODE ANCESTRALE 2017. 
Solminer, we thank you for keeping it exciting for all levels of wine drinkers anywhere!
Tasting Room:
2890 Grand Ave.
(at the flagpole)
Los Olivos, CA
(805) 691-9195
Many small townships have limited culinary options, but Los Olivos is blessed with the harvest of their surroundings. Chefs here need little effort to resource superlative ingredients for their menus just to execute their talents. The Wine Merchant Cafe is the beacon.
THE WINE MERCHANT CAFE: HISTORICAL PAST AND PRESENT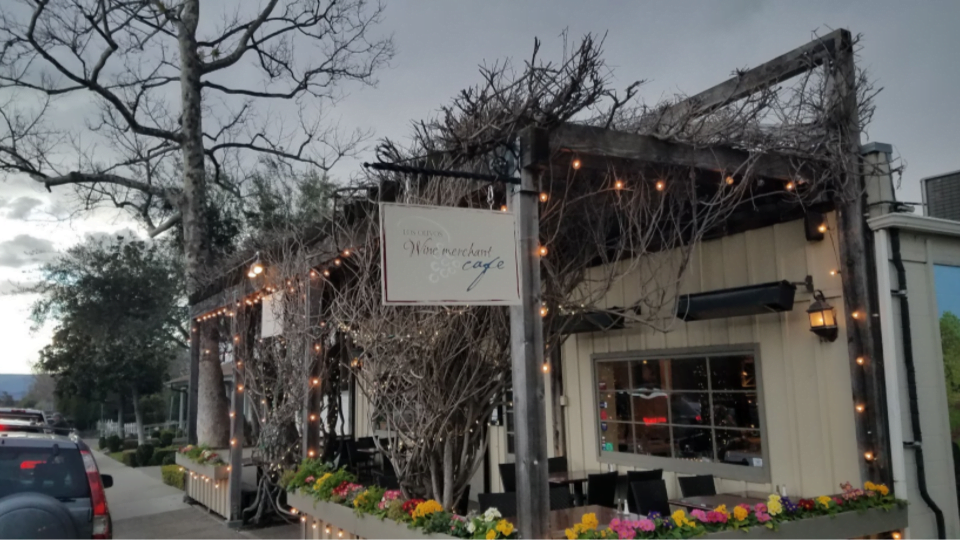 Dating from the late 1800s, The Wine Merchant Cafe was formerly owned by butcher Burt Clausen, who operated "Clausen's Old Fashion Deli" on the site prior to being "Allmendinger's Deli, before current owners, Shawnda and Sam Marmorstein bought the property.
The Bernat Family since has established a small local dominion, with the restaurant, wine retailer, certified organic Cafe Farm growing produce for their menus! private cottage retreats on their vineyard property less than a mile from the cafe and yes, they produce wines.
Bernat wines established in 1995 is an Estate certified organic winery of 4 acres. Production is modest from Syrah, Nebbiolo,  Sangiovese, only available for retail and tasting at the cafe.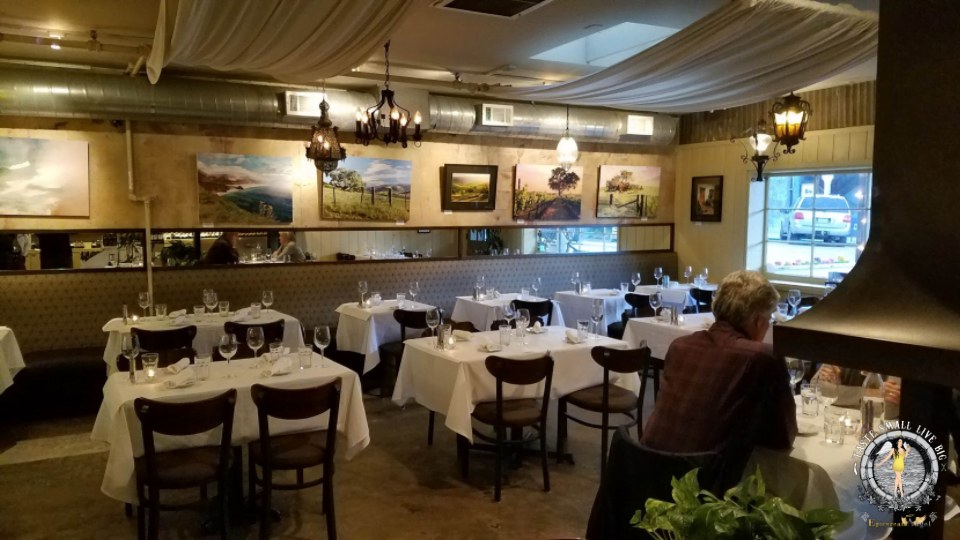 Open for Lunch, happy hour degustation, but a sincere justice to what it bestows is Dinner. Set in a swank casual climate, exhibiting California Mediterranean fare. Executive chef Chris Joslyn since 2011, hailed from acclaimed Michelin star La Folie San Francisco Russian Hill, under Chef Roland Passot. The Slow braise red wine braised sugo brimming with a density of flavors, or the succulent Sunka Salmon rich and sophisticated bears his touch. Don't pass the baked brie or signature flatbreads, divine.
 General manager Matthew Negrette exudes the ultimate hospitality, while Julie Cox, Wine Director is sure to tempt your palate. The wine list offers 500 local and international vintages exclusive to the owners. To boast It was a feature in the Academy Award Winning movie "Sideways" HISTORY REPEATS ITSELF!
2879 Grand Avenue
P.O. Box 205
Los Olivos, CA 93441
Tel 805.688.7265
Fax 805.688.5953
info@winemerchantcafe.com
The next morning before hesitantly leaving the country paradise, no trip would be complete without having an unforgettable brunch at….
SIDES HARDWARE & SHOES
Since 1996 Iowans Nichols brothers Matt and Jeff have been etched in the Santa Ynez proper with their progressive cuisine. Outgrowing the original Brothers restaurant in Solvang in 2002 achieved fine dining to Mattei's Tavern until 2012 when Sides Hardware & Shoes opened.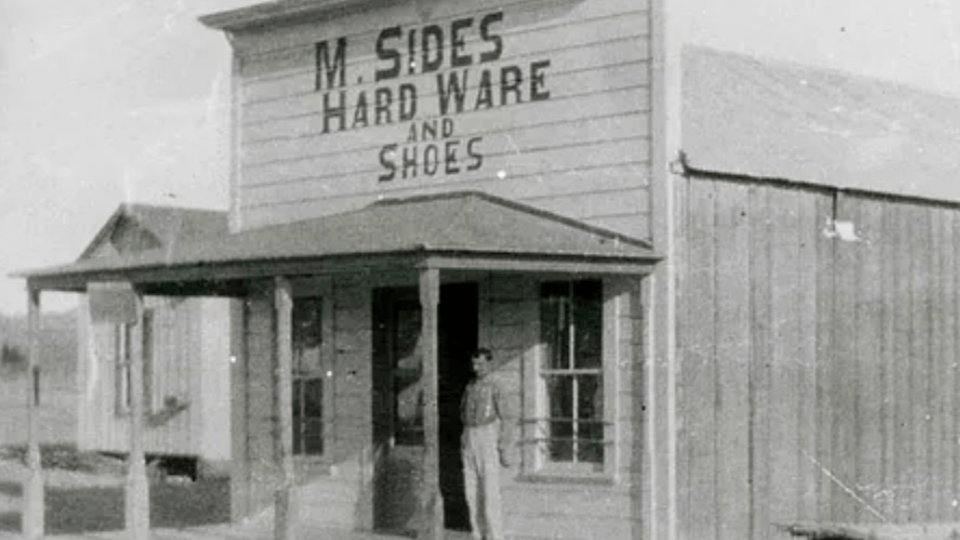 Built in 1901 by Milburn Sides, "M. SIDES HARDWARE AND SHOES" was family-owned and operated until the late 1970s.  Since then it has been a myriad of businesses; from art galleries to a dance studio to other esteemed restaurants.  When the BROTHERS moved in, they wanted to honor the history of the building, recreating the American craftsmanship that was alive and well in the early 20th century – and brings back the original name.  
With such a short window of opportunity, open 1130 -3 pm, and no reservations, you'll be well repaid with any seat in this humble spot. With its open kitchen spilling into the dining area and seating at their fully stocked bar, enjoy its picturesque patio seating of the town. Everything on the menu is sumptuous, but the claim to fame is the house-cured bacon steak!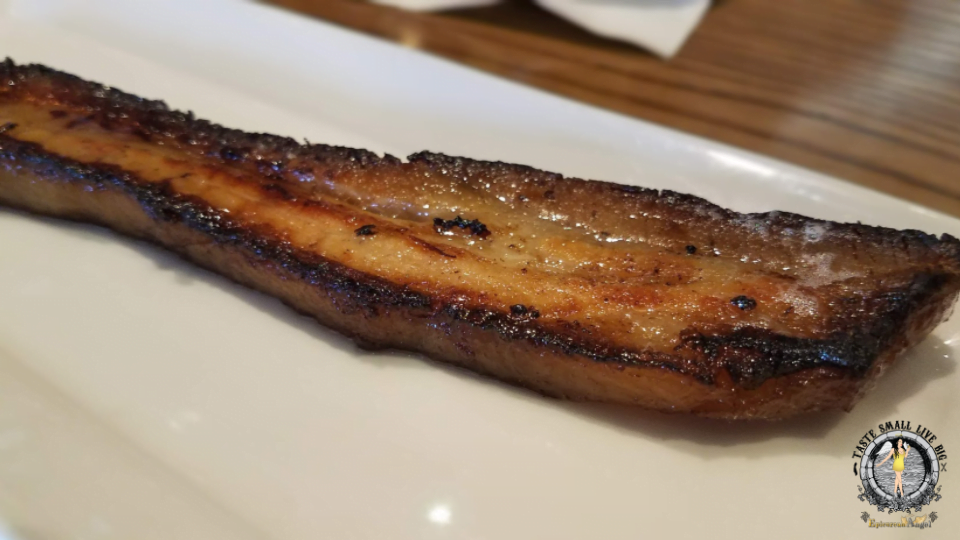 Hungry for more of the brothers Nichols brothers? In 2013 second Santa Barbara Wine Country Brothers Restaurant opened at the restored Red Barn. It's homegrown handcrafted cuisine at its finest.
BROTHERS RESTAURANT SIDES HARDWARE & SHOES
2375 Alamo Pintado Avenue
Los Olivos, California 93441
805.688.4820
3539 Sagunto Street,
Santa Ynez, California 93460
(805) 688-4142
Los Olivos buried in compelling history and exploding with culture and presence, a weekend trip here stops time with a beating heart. 
Ciao! I hope you enjoyed the article about 7 Things to do in Los Olivos
Please comment below Love your feedback. Thank you and remember Taste Small Live Big!
Follow me on Instagram @epicurean.angel