Once run as ranchos owned by colonial Mexico in the mid-1800s, Sonoma County, located in northern California is the state's most notable winemaking region and most notable in history.
The drive anywhere in Sonoma is gorgeous no matter which direction you are coming from to arrive in town. So, even though we arrived early afternoon, Babito and I couldn't help being smitten by the Central Sonoma Plaza by posting a picture of it we took later that evening.
Central Sonoma Plaza, is the exact location where the Bear Flag Revolt took place in 1846.  Spain's General Mariano Guadalupe Vallejo was the catalyst that shaped the transition of Alta California from a territory of Mexico to the US State of California.
Sonoma Plaza, the largest plaza in California, is now best known for its enchanting shops, prime wine tasting rooms, and delectable restaurants and is surrounded by many historical buildings.
Please map your imperative trek to:, the Mission San Francisco Solano,  the Servants Quarters, of La Casa Grande, and once General  Vallejo's Home, the Presidio of Sonoma, the Blue Wing Inn, and the Toscano Hotel….This can keep visitors captivated for a perfect weekend vacation.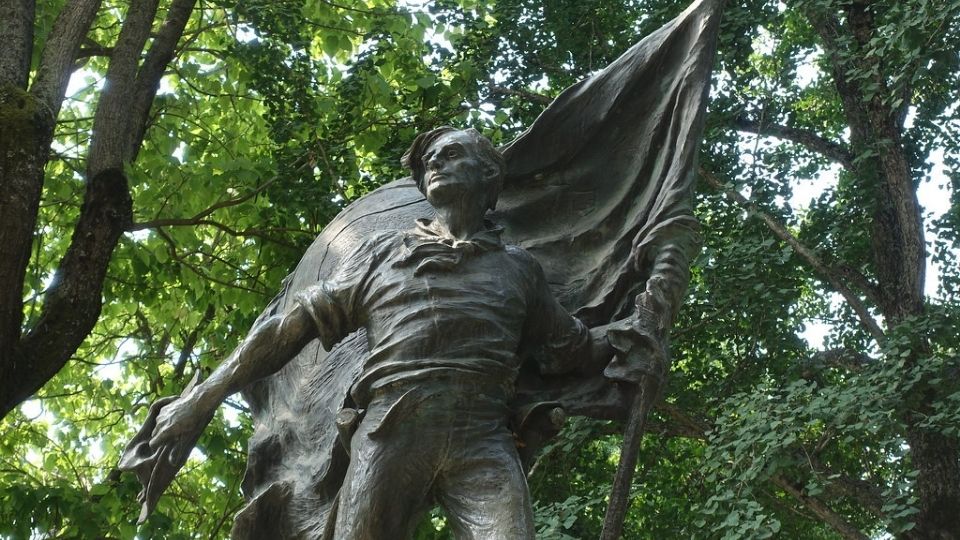 In the middle of the plaza, the City Hall, dedicated in 1908, and still in use, was designed and built with four identical sides in order not to offend the merchants on any one side of the plaza, (how "PC".) It is a National Historic Landmark and still serves as the town's focal point.
For many years, the site in Sonoma Plaza where the bear flag originally had been raised went unmarked. Largely through the efforts of the Native Sons of the Golden West, the legislature appropriated $5,000 for a monument to be placed there. The Native Sons of the  Golden West raised $500 to prepare the site, put on dedication ceremonies, and to move the huge rock that serves as the pedestal from a mile away!
SWISS HOTEL RESTAURANT AND BAR
Many places to stay central to the plaza are very pricy. The historical Swiss Hotel Restaurant and Bar is as central as it gets. As a hotel, in 1892 it was acquired by the Moroni family and run as the Ticino Hotel, serving railroad passengers and employees who stopped in Sonoma to spend the night. However we recommend a few quaint locations just a 5-minute drive, a 15-minute walk, or better yet folks, Uber/Lyft are alive and well around these parts
Preferred, is to enjoy the animated Swiss Bar that is virtually unchanged through four generations. Walls whisper, covered with a photographic history of the town, its people and notable visitors. The Swiss Hotel remains today, as it has for well over 100 years, a beautiful reminder of Sonoma's colorful past.
Source: Swiss Hotel Sonoma
The three suggested overnight sojourns, are the Sonoma Chalet Bed and Breakfast and the Sonoma's Best Cottages both modestly priced depending on the season. If you really want to deflate the wallet, in wine country luxury, is the Sonoma Fairmont Mission Inn & Spa, complete with a Michelin-rated restaurant, access to championship golf at neighboring Sonoma Golf Club and numerous complimentary fitness and wellness offerings including daily docent-led hikes, yoga, and fitness classes.
However, Babito and I for the most part, just need a clean and quaint find for the night and save our dollars for more travels. With that said, book a stay for the true savvy traveler….
SONOMA CREEK INN
This attractive, reasonably priced, clean, 16-room hideaway, offers colorfully decorated rooms with private outdoor patios or porches, flat-screen TVs, Keurig coffee makers, and mini-refrigerators. It's an affordable and casual alternative to pricey Wine Country hotels, without sacrificing style and convenience. Amenities include chess games, a pet-friendly policy, a soothing garden courtyard with a fountain, and complimentary tasting passes for local wineries. Next door, the Creekside Café (a favorite with locals) offers hearty home-style food for breakfast and lunch.
Sonoma Creek Inn, 239 Boyes Blvd., Sonoma
(707) 939-9463
For me, checking into a hotel, is a slow death, unless it's a property such as the Sonoma Fairmont Mission Inn & Spa where it's a staycation inn of itself. Anxious to enjoy this lovely town, we ordered a ride, (BE RESPONSIBLE PEOPLE!) and sped over to our favorite local spot….
DELLA SANTINA'S TRATTORIA ROSTICCERIA, PASTICCERIA
Owned by Rob Della Santina since 1990, in the historic Castex 1904 building, is an intimate family-run trattoria brimming with a plush flora courtyard and Enoteca. Traditional rustic Italian family recipes stemming from Lucca Italia, (Lucca is a city on the Serchio River in Italy's Tuscany region. It's known for the well-preserved Renaissance walls encircling its historic city center, ACCIPICCHIA!). In 2007, Rob added the Enoteca to showcase his homeland wines along with his passion for international regions. I concur I'm, Italiano, and wine in general runs in our veins, as they possess over 500 bottles in their arsenal. They have a sexy ass wine wall organized by country of origin, ready for purchase for all you collectors, or better yet, take one for dinner tonight!
If you want to experience exactly where the locals dine, converse, pass the time with an authentic aperitivo, look no further. Please note…don't give a bad review on a place that is family owned and struggles to fulfill all your pretentious expectations, it's popular and always busy….this place is the real deal!
LAMB POLENTA (sublime!)
Source: Della Santinas
HOUSE MADE PAPPARDELLE DUCK RAGU WITH TRUFFLE
Source: Della Santinas
133 E Napa St, Sonoma, CA 95476
(707) 935-0576
My bubbles radar is kicking in and this bar is no JOKE!…. If I can XEROX this baby, it would be…..
SIGH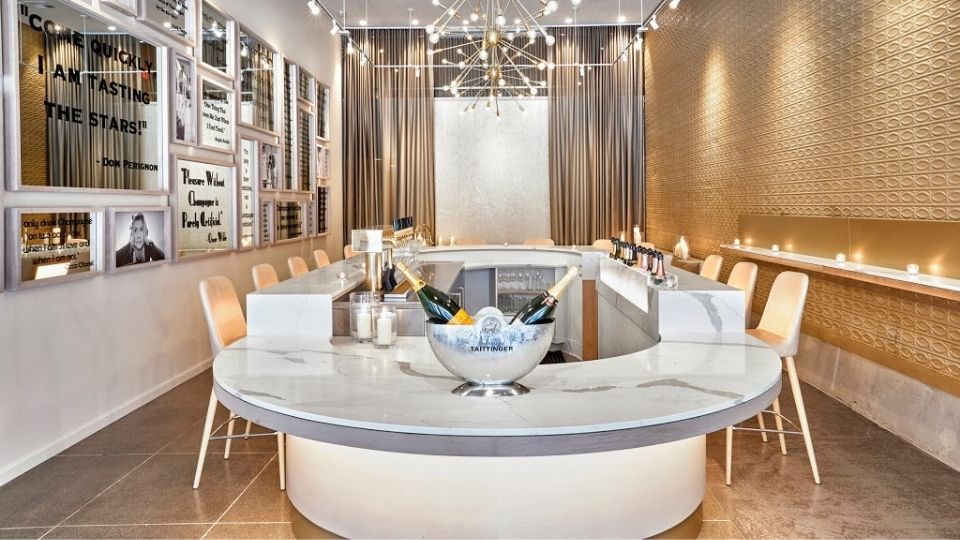 Source: SIGH and Restaurant Jump
Check Out Sighs Sparkling Wine Shooter!!! These Bachelorettes are Loving it…
Whatever compelled the owners to name this place SIGH, is beyond comprehension.  Ask me what I'd name it, simply…. BUBBLE BATH! I would never leave, just keep soaking up in a bath of Mousse!
SIGH was established in 2012 with the ambition to fill an increasing demand for locations devoid of an extensive array of quality Champagne & Sparkling Wines. Since their occupation, they have made the addition of still wine, beer and light bites to their menu.
No reservations are necessary, all space is first-come, first-serve. They serve flights (3 two-ounce pours) at their discretion, depending on how busy they may be and always try to accommodate when possible. If you want a guaranteed flight experience, they offer flights Monday through Friday, from 12 to 3 p.m.
My Flight: 2009 Louis Roederer "Cristal",2008 Veuve Clicquot "La Grande Dame", 2002 Dom Perignon…need I say more?
120 W Napa St, Sonoma, CA 95476
(707) 996-2444
Just steps away, I can't decline to visit my FAVORITE family-owned olive oil company….
FIGONE OLIVE OIL COMPANY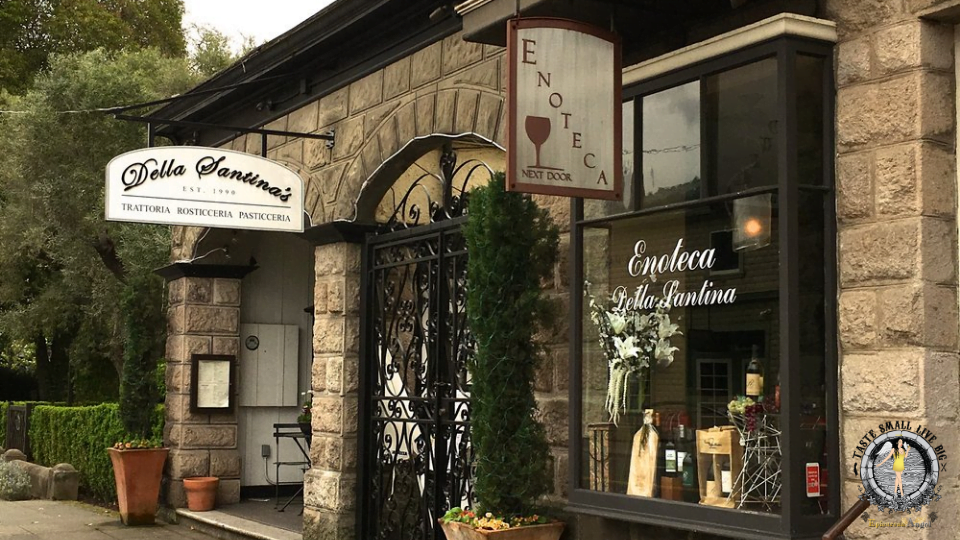 In 1928, Egildo Franceschi purchased 65 acres of land where he grew asparagus alongside a single olive tree to keep the family supplied with the cured fruit year-round. Well, fifty years later, Liana Giovannini Figone and her husband, Aldo, planted a grove of mission and manzanillo trees in honor of her grandfather, and later began selling their fruit to stores and canneries. Entrepreneurial, Figone's' son (Egildo's great-grandson) Frank, purchased an olive oil press in the 1990s, the Figone family began producing their own olive oil. God bless, the estate has more than 4,000 +trees, including those 40-year-old missions and manzanillo types, and an orchard of seven different Tuscan varietals.
You can shop at your leisure or…
Tasting Room is by appointment, $10/pp
Or take a tour at the Figone's Olive Oil Mill w/ private tasting with the one and only distinguished Frank Figone $65/pp
Tasting Room 483 First St W
Sonoma, CA 95476(707) 282-9092
Figone's Olive Oil Mill – 1620 Carneros Meadows Lane Ste. 110, Sonoma, Ca
I'm always in search of a unique wine experience. Taking a break from the traditional wine bars and/or tasting rooms, only one place in town that fulfills this desire…
PANGLOSS CELLARS TASTING LOUNGE
Source: Pangloss Cellars and Sonoma Plaza
Named after Dr. Pangloss, the eternal optimist in Voltaire's novel Candide, this alternative tasting room allows guests to decide how they prefer to enjoy wine. Set in a historic 1902 building, Pangloss sources its fruit from a scattering of notable organic mountain vineyards. All wines are made by Erich Bradley at the winery on Moon Mountain.
The Bar is available at your leisure for $25. The lounge with its plush seating offers by the glass or in flights served with delectable canapes, $30-$50.
Source: Pangloss Cellars
Or for the ultimate advanced reservation experience, at $50 (charged when booked), is The Cellar. This sexy room is secluded behind the bar. It's a dynamic 90 minute private, immersive seated tasting, accompanied by local charcuterie plate for each guest.
35 E Napa St, Sonoma, CA 95476
(707) 933-8565
TEXTURE… A SPEAKEASY WINE TASTING
I'm fascinated with discovering the secret spots and wherever there's a speakeasy, I'm there! Texture, is a speakeasy stylish tasting, in one of the dazzling backrooms of Pangloss Cellars on the Sonoma Plaza.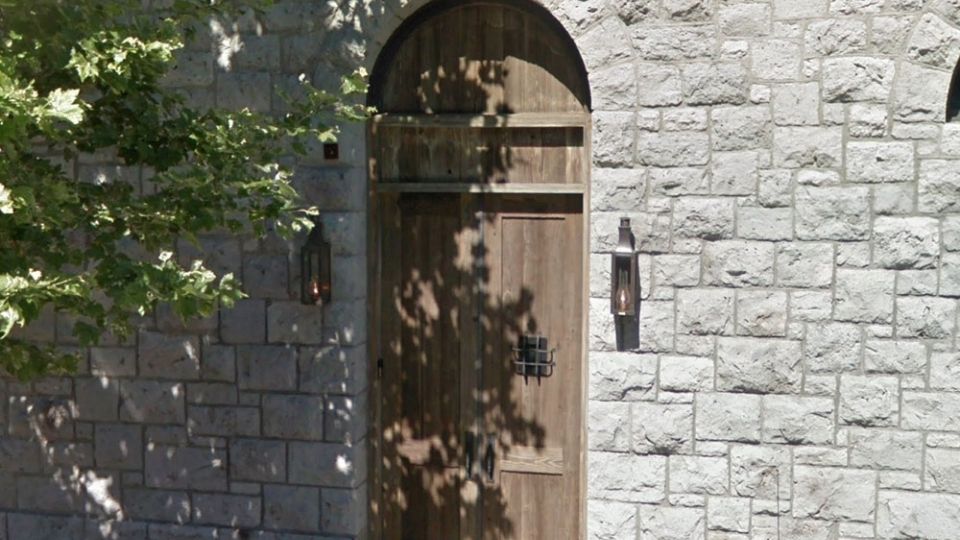 Source: Texture Wines and Sonoma Plaza
It's a very intimate and sophisticated comparative tasting of Chardonnay and Pinot Noir paired with food. It is perfect for foodies and unpretentiously educational. Make sure you make an appointment, It's worth it!  You can call or email them or go into Pangloss and talk to someone personally, as we did. We were given a secret password that we used at the door to get into our tasting.
Texture Wines
35 East Napa Street
Sonoma, CA 95476
707.939.7406
Member Relations Manager
neil@texturewines.com
707.681.2944
If that isn't enough, on the second Thursday of every month, they host "Pangloss After Hours", featuring DJ music, wine, and casual food pairing!
Pangloss Cellars Tasting lounge is a destination unto itself. If not for many reasons or the only reason to make a stop to the Sonoma Plaza again.
The dinner bells are calling and the perfect countermeasure after a day around the Sonoma Plaza area is…
OSO SONOMA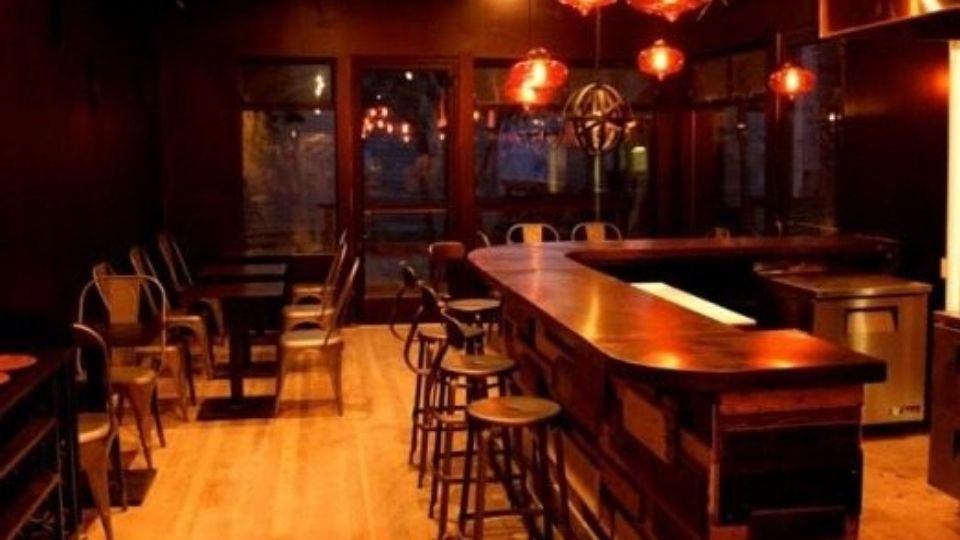 Source: Oso Sonoma
Chef David Bush had a clear vision of what we wanted for his own restaurant, converting an 1800's building into a swank tavern with a lively social vibe. His pedigree as Chef de Cuisine at Girl & Fig in 2001 also includes Executive Chef of St. Francis Winery, before opening Oso Sonoma. Chef David Bush executes his plates with precision by combining regard for traditions while accentuating his modern twist of intense flavors.
We had the thrill of savoring a buffet of his celebrated dishes, and not one disappointed. Everything is locally sourced, seasonal menu changes, small plates driven, and a raw bar that tastes like the pure ocean. You will never look at deviled eggs the same again, every component had its purpose, down to the microgreens.
HOUSEMADE YELLOW CURRY DEVILED EGGS, SWEET DUNGENESS CRAB, SMOKED PAPRIKA
BUTTER SALAD, CHUNKS OF BLUE CHEESE, CANDIED WALNUTS, APPLE & FENNEL SHAVING W/ MEYER LEMON VINAIGRETTE
BRAISED PORK SHOULDER TACOS ADOBADA, ONION, CILANTRO, SALSA RIOJA, LIME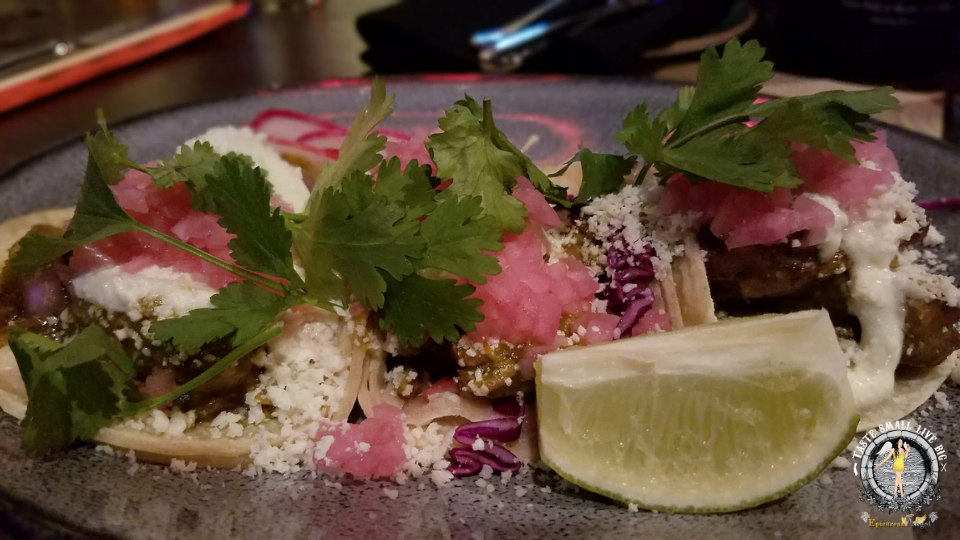 KOREAN STYLE BBQ PORK RIBS W/ GOCHUJANG BBQ SAUCE, & PICKLE VEGETABLES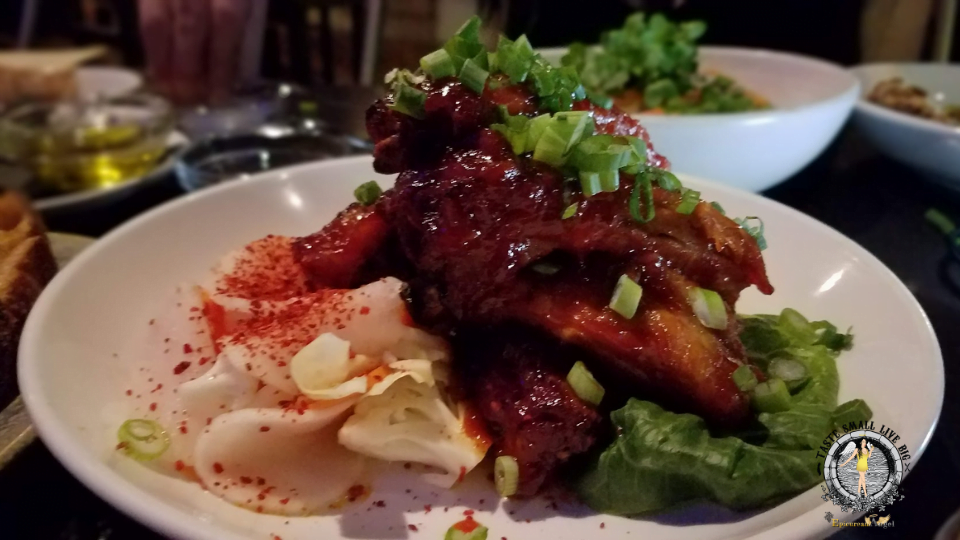 WILD SESAME CRUSTED SALMON W/ DELICATA SQUASH, BABY TURNIPS DAIKON, CREAMY TOFU, IN A SILKY MISO BROTH
TENDER BRAISED PORK & BEEF MEATBALLS, HOUSE HEIRLOOM TOMATO SAUCE BUFALA MOZZARELLA W/ GRILLED CARAMELIZED GARLIC BREAD
HOUSE TERIYAKI ASPARAGUS WITH SMOKED BACON, GLAZED PECANS, AND FRESH PEA TENDRILS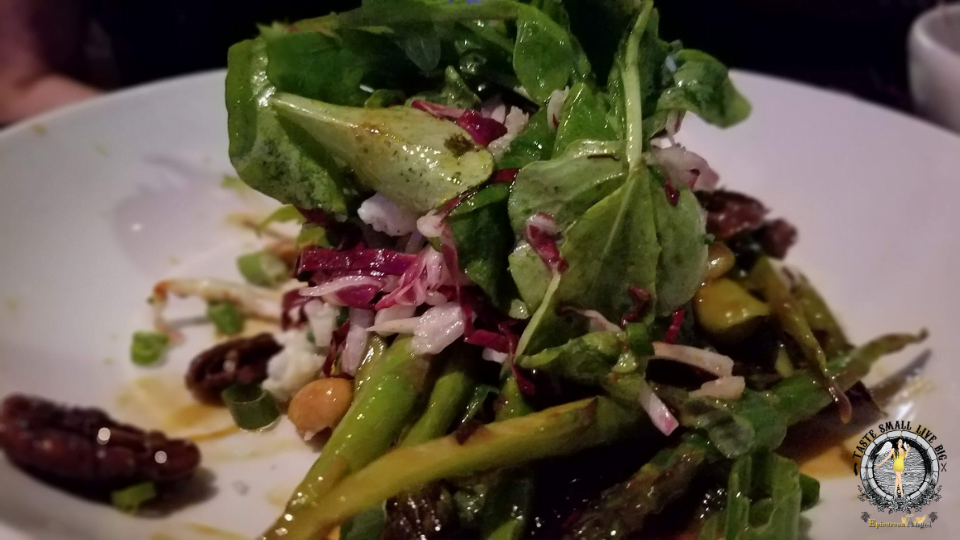 Oso Sonoma offers an extensive fairly priced local wine list by the bottle or glass. You can enjoy fuss-free, everything off the menu, at the full bar and a generous beer list, pure tavern style. We instead opt to bring our bottle and indulge in one of our favorite local producers…
MAGNA PORCUM
2016 PINOT NOIR, GREEN VALLEY RUSSIAN RIVER VALLEY, SONOMA COUNTY
Watch My Full Video Interview with Camlow Cellars and Winemakers Here!
OSO SONOMA may be the new kid in town compared to the significant history of Central Sonoma Plaza. However, Chef David Bush will be deeply rooting his own history for decades to come.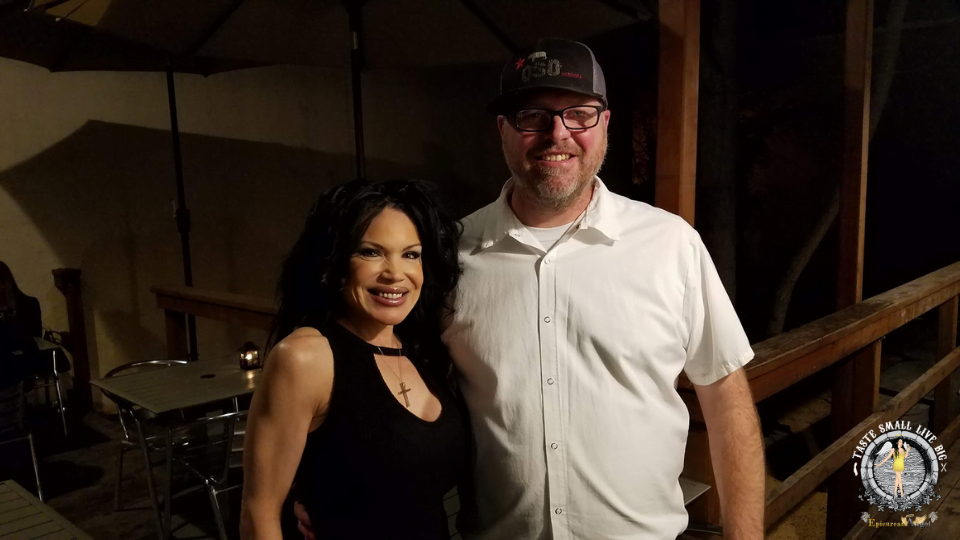 Note: The usual 8:30 /9 pm restaurant closeout in small towns, does apply here, Oso Sonoma is open until 11 pm weekdays and midnight weekends. It's a testament to a place with a real backbone.
9 E Napa St, Sonoma, CA 95476
(707) 931-6926
Come for the wine, stay for its significant solidarity, come back for another fascinating vacation. As I left this inspiring town that offered so much more than just shops and restaurants, I had to pay General Don Mariano Guadalupe Vallejo a huge gracias, for carving out a moment in time.
Ciao! I hope you enjoyed the article about Great Spots You Probably Didn't Know About in Sonoma Plaza
Please comment below Love your feedback. Thank you and remember Taste Small Live Big!
Follow me on Instagram @epicurean.angel