WHO IS JEAN BAPTISTE PATRIARCHE?
INTRODUCTION
This portrayal of a visionary man Jean Baptiste Patriarche made Maison Patriarche one of the most important houses in Burgundy. At the age of 22, the entrepreneur's established trading offices in a historic convent, Vistadines de Beaune. He then expanded into other countries such as Germany, England & Belgium. The creator of fashionable wines unsurprisingly had his hands in several enterprises.

Vistadines de Beaune
EXPERIENCE THE PILGRIMAGE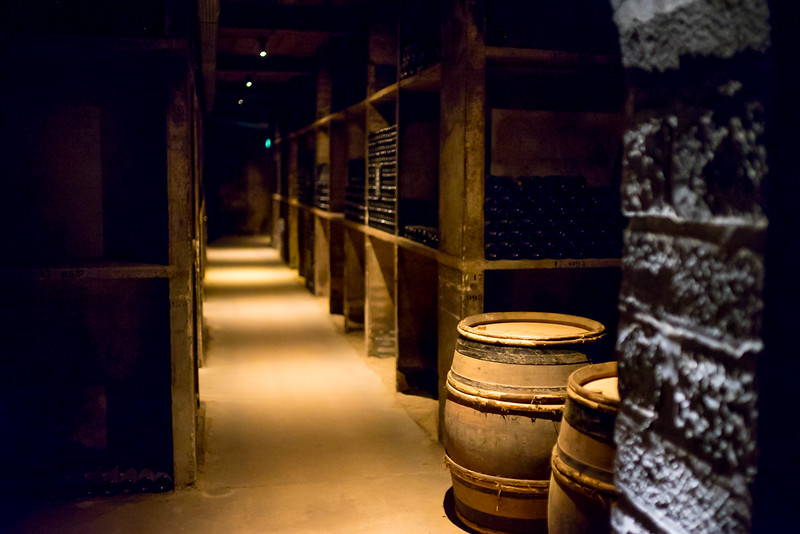 Cave Patriarche
Established in 1780 The Vistadines are the largest underground cellars in the world. Stretching a little over three miles, they are located in the center of Beaune; the capital and major financial center of Burgundy. 
The question is who is Vistadine. She is the sister of the Father of the Oratory. While I'm not an authority in Catholicism, regardless, this is a destination for any lover of wine. Today it is owned by the Bordeaux wine group Castel, the leading producer of wines in France
I would love to know the general consensus from readers; 1: take an open-air car trip along the Route de Grand Crus that covers the famous appellations of Nuits St. George, Pommard, Meursault & Chassagne- Montrachet or 2: take the same 3-mile experience on foot,  underground, in a dank cave of aging wines.

Route de Grand Crus
REVIEW
The color is a medium pink with aggressive beads foaming to the top of the rim. 
THE NOSE
Ripe tree fruit of green apples and citrus lemon and mandarine orange followed by juicy strawberries and raspberries, Freshly baked bread,& toasted white pepper
THE PALATE
It's dry, high acid, medium alcohol, light-body, creamy texture, medium- intensity, with flavors of ripe but crispy tree fruit, tart red field berries, orange, and lime zest, savory oyster crackers, and cracked pepper. Medium finish.
CONCLUSION
I Like this wine because it's very refreshing and uncomplicated. It offers a generous dose of acid to pair well with food or an in-between palate cleanser. The nose is delicate, and the flavors uplift the palate. Enjoy it for any occasion. It's what I call LOYAL SPARKLERS, they never disappoint. 
After your faithful 3 mile trek, you can sample a range of Patriarch's Cremant. If this bottle is not to your liking, the Maison offers 300 different reference bottles available for purchase dating back from 1904. Jean Baptiste Patriarche certainly has left an indelible mark in Burgundy.
Ciao! Hope you enjoyed my review please comment below Love your feedback.
Thank you and remember Taste Small Live Big!
Follow me on Instagram @epicurean.angel