As with many beach towns, each has its own story and Cayucos is not short of its own. It's not as significant in history as some other Central Coast counterparts, but significant enough to be well respected and a sought after resort destination town. Officially on the Estero Bay, in San Luis Obispo County, squeezed between Morro Bay to the south and Cambria to the north. It was considered the "Seaside Mayberry" in the '60s, but let's not discount what hasn't been originally established by the eminent Chumash Indians in these parts. Here along with the famous Spanish expedition that pillaged the area, the Portola Expedition, positioned the city's name, Cayucos, for "canoe".
Babito and I arrive anxiously into town. This time of the year is dead center high season for traveling folks, but here the energy is still alive but comfortable. Many of us would think there are restaurants and bars front and center overlooking what Magellen named it the "peaceful sea". Anyways, there are only two places in town, so I suggest SCHOONERS. Well, the word "Schooners" needs no introduction, however, the views get you as personal to pier and ocean as expected. Tap into your inter-nautical, and be transported to somewhere in the Carrabean. 
Sit outside, but inside is just as seafaring as the rest of this historical institution. The Cervezas are generous and fresh seafood as if you cast the line yourself and landed it on your plate. 
Order their award-winning clam chowder, Bloody Mary, and Locally made Cayucos hot sauce, you will feel as if you were Blackbeard yourself. 
This seafood shack, also serves breakfast along with full bar and a slew of locals, just settle in.
By the way…if views aren't enough, tuck your date into the galley dining room for an intimate setting, and pretend you are toasting to Jack Sparrow.
171 N. Ocean Avenue
Cayucos, CA 93430
805.995.3883
Wrapping your head around how Vaqueros built the town, it's easy to see why the Beach Boys Generation, christened a relaxed vibe that continues until today. Everything is within walking distance. What I find comical, is that one can order uber in a town that stretches no more than 3 miles, and it will arrive in a clap. When you ordered a ride in Ojai and you will be waiting an hour before anyone will acknowledge your body is still breathing.
The Sea Shanty should be the next stop.
Source: Sea Shanty
There is much reason to breeze in at this endearing spot since it has been a family-owned and operated restaurant by Bill and Carol since 1983. Sit outdoors and watch the town's slow heartbeat with a happy sigh as you savor their succulent fish 'n chips with a local Ice cold beer. Just like visiting family, their doors are open seven days a week and serve satisfying hearty breakfasts that will put you into a restful coma throughout the day.
Let's check into a place to lay rest. Every [place in town beckons their singular retreat and you can't go wrong. For the ultimate, there is no contest to Cayucos Pier View Suites.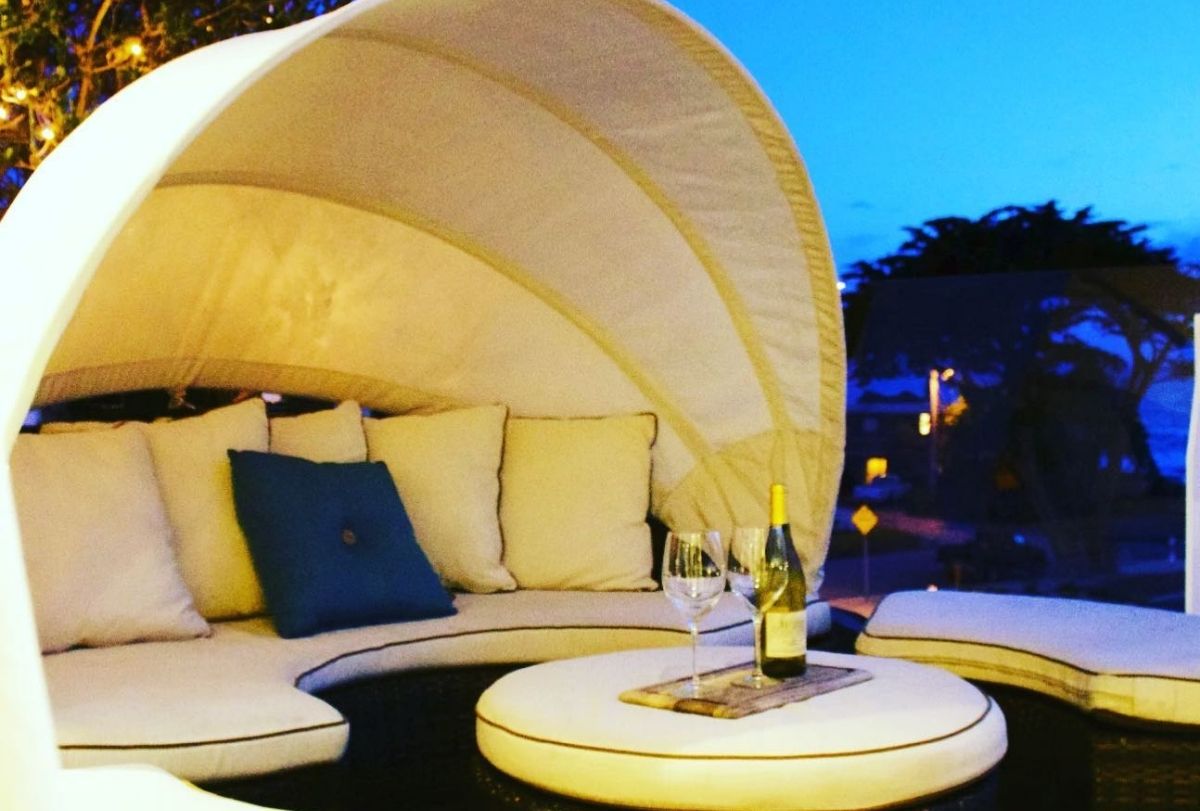 Source: Pier View Suites
Combine beach town and luxury and you will feel as if you are floating out into the sea. All suites feature plush seating, beads custom granite countertops and kitchens. The 2nd and 3rd floors have undeniable ocean, city and pier views. The service is incomparable!
On the other extreme, equally affordable, clean and exceptional service, stay at the Beachwalker Inn & Suites.
Source: Beachwalker Inn & Suites
It is owned by a delightful unassuming Indian family. Choose a peekaboo ocean view suite (209) and relax in a quaint living area with a fireplace and kitchen that overlooks.
Antique shopping abounds in this cowboys/ pirates eccentric town. However, after your check-in, be sure to take a stroll along the pier to witness a classic ethos California sunset.
After inhaling the glory of the Pacific, head over to the CASS HOUSE.
The Cass House was built a block from the beach by town founder, ship captain James Cass in 1875. He built the Cayucos wharf for his ship warehousing business. Today, it is a luxury boutique hotel, grill, bakery, bar and surprisingly an event venue. Babito and I decided not to have dinner here just-drinks. The reason is, while their  grill is exceptional, their open bar is truly a differentiating enjoyment.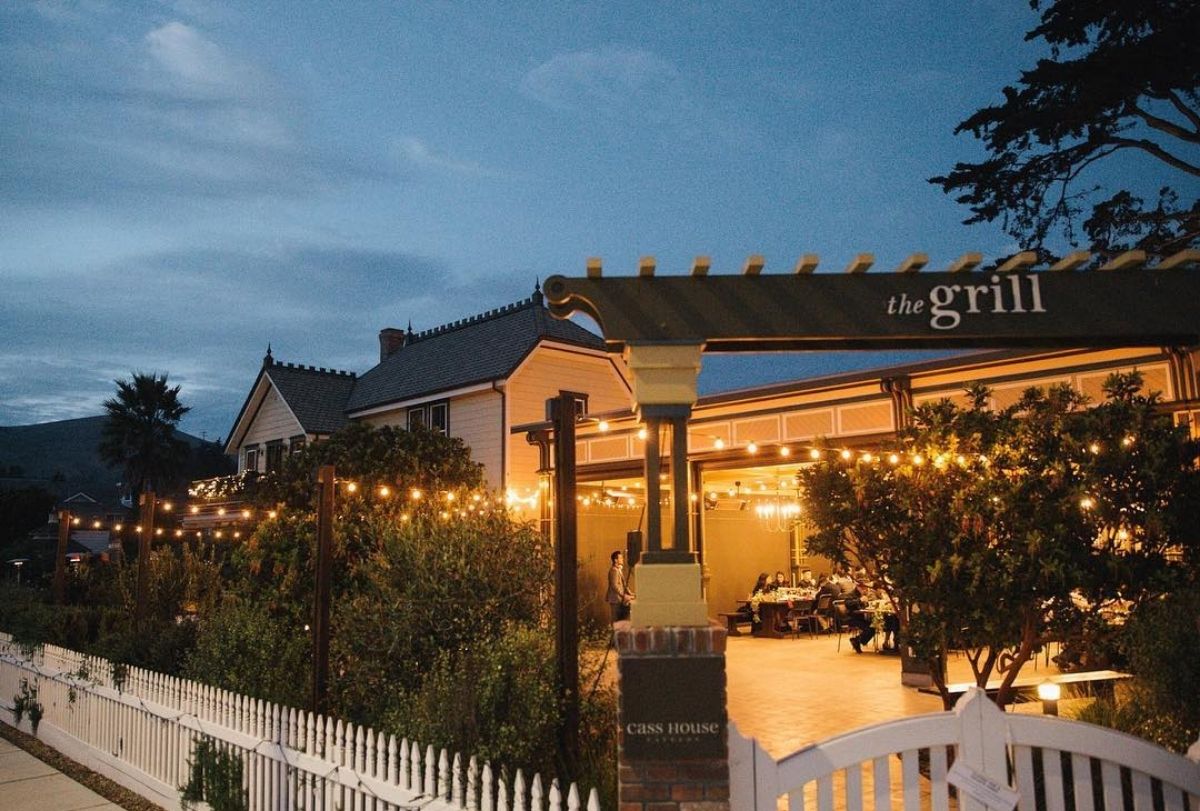 Their expertly crafted cocktails and pulsing synergy are why pre-dinner cocktails are imperative. Dinner is where the heart meets the stomach, and in a small town, don't look any further than.
LUNADA GARDENS BISTRO
One picture doesn't do justice to this institution. There's a bar with comfy Homer Simpson chairs in front of a fireplace that can mesmerize you while enjoying a bottle of local wine before being seated. This historic way station was a train stop for miners and mariners alike. Fast forward, seating feels bewildered as to where you want to be seated. The food is phenomenal. Be sure to order their saffron scallops.
Of course, every town a watering hole that is worth stumbling in and OLD CAYUCOS TAVERN & CARD ROOM is no exception.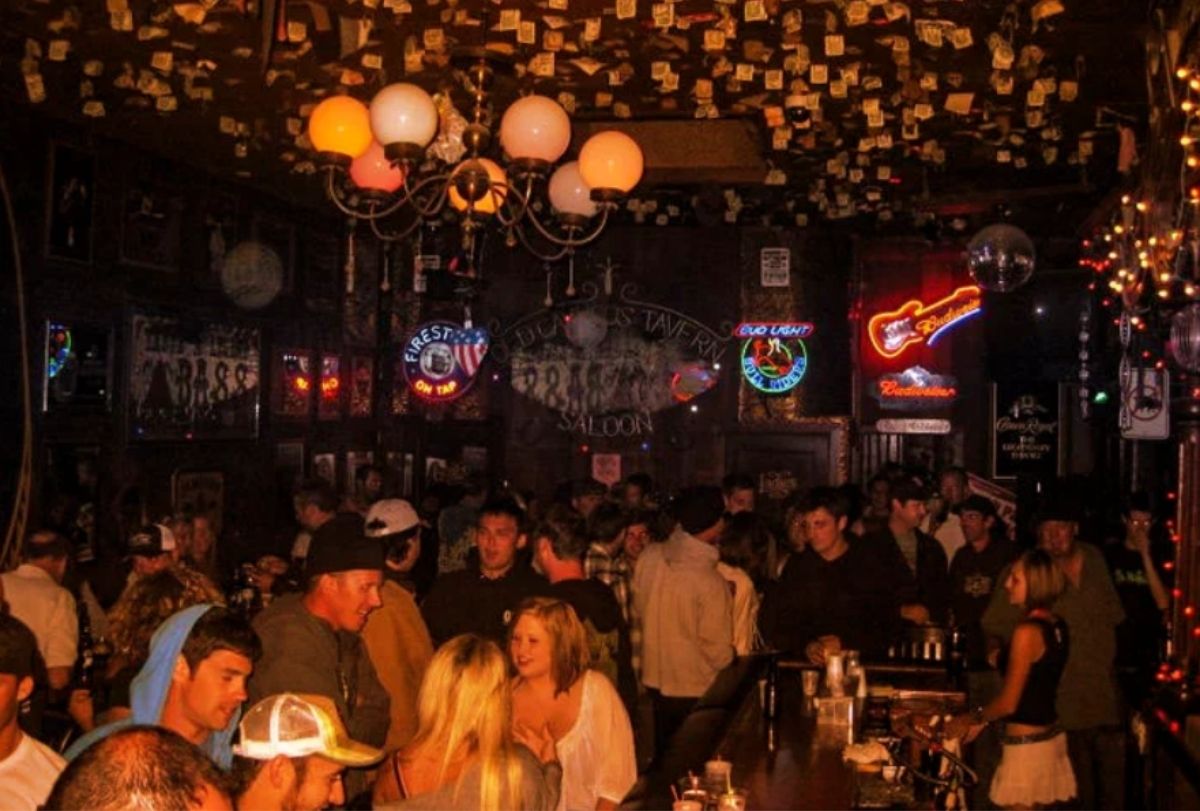 Source: Old Cayucos Tavern and Cardroom
Get naughty in Central Coast and enjoy live music, stiff drinks and SHHhhhhhh, a live poker game. Should you want to be a cowboy or a pirate …Cayucos will surely oblige. Come back if you are brave to immerse yourself into the traditional POLAR DIP. I certainly know my Babito would completely on board with it. Locals plunge themselves in the dead of "California Winter" into the freezing Pacific Ocean. While it's not good for shrinkage, it's perfect for an immediate hot toddy.
As I would not sign up for that, I will meet you at the end for a hot toddy.
Ciao! I hope you enjoyed the article about CAYUCOS: Where Cowboys Clash with Hippies
Please comment below Love your feedback. Thank you and remember Taste Small Live Big!
Follow me on Instagram @epicurean.angel