SANTA MARIA VALLEY
MORE THAN CALIFORNIA'S BBQ CAPITAL
Grape growing dates back to the 1830's Mexican Colonial period. 1960's the first commercial vineyard was planted by Uriel Nielson and Bill De Mattei in the Tepusquet region, the only source of grapes in the Santa Barbara County post Prohibition.
Establish in 1981, it was the first to be recognized as an official American Viticultural Area, the northernmost region of the county. Bounded by the San Rafael Mountains and Los Padres National Forest on the east and Solomon Hills and city of Santa Maria to the west, awarding it with many microclimates. Funnel in shape, it opens west to the Pacific Ocean, which pulls cool air to the Valley floor, preserving the grapes natural acidity.
The soils range from sandy and clay loams, free from adverse salts, to give their star varietals, Pinot Noir and Chardonnay exotic perfume and rich complex flavors. The long growing season allows grapes extensive time to build flavors on the vine, contributing to Rhone/Spanish varietals, such as plush Syrahs and juicy Grenache to be gaining recognition.
Source: Santa Maria Valley
My Babito and I have been visiting the Santa Maria Valley for over 15 years. 30 of our friends would rent a school bus, hire a driver and tour the local wineries. We were fresh off our ears in our knowledge of wine, all we knew was red and white. As we made our yearly pilgrimage fill with memories, our palates filled with improvement too. We owe a great deal to the Santa Maria Valley for the introduction to holy grail of varietals, the region's bewitching Chardonnay and Pinot Noir wines.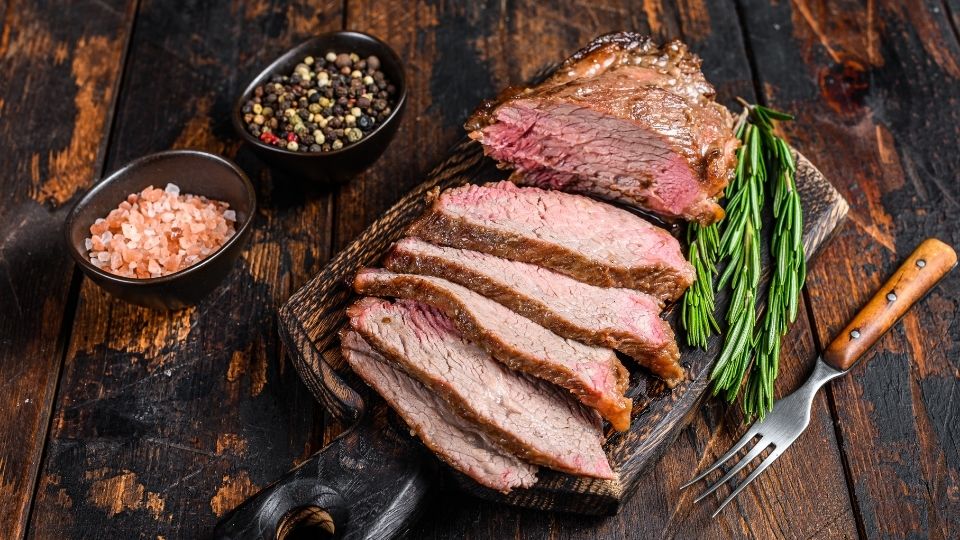 Rich in its Mexican heritage history, the valley is globally renowned for its Santa Maria Style BBQ, but that should be part of it's fame. Santa Maria Valley is equally distinguished as a serious producer of fine wines. Though the main city of Santa Maria is not exactly a vision of a romantic picturesque wine country town, can hold high on, a few hidden spots.
SANTA MARIA STYLE BARBEQUE
Visiting the Santa Maria Valley is a feast for the senses. Cruise down Broadway on any weekend, and it's the mouth-watering smell of barbecue that will greet you. Barbecue is the authentic taste experience of Santa Maria and a major California attraction. This sumptuous feast of barbecued sirloin, salsa, pinquito beans, toasted French bread, and green salad has been called by Sunset Magazine the "best barbecue in the world." In fact, Santa Maria is known nationwide as the "Barbecue Capital of the World."
Santa Maria Valley is not shy to fantastic food, so if licking your fingers clean and smoke in your hair is not appealing after arriving from your long journey, transport your to the charming town of Orcutt for a slice of Italy. 
LUNCH AT TRATTORIA ULIVETO
The name roughly translates as "olive grove" is an exceptional trattoria in the heart of the charming town of Old Orcutt, an unincorporated town of the Santa Maria Valley. Chef and owner Alfonso Curti has fabricated the first-rate menu of traditional Italian cuisine from locally sourced seasonal ingredients, handmade pastas, in house made Italian sausages, authentically crafted pizza from their wood burning fire pizza oven, and in house made desserts, inspired by his Mamma and Nonna.
Chef Alfonso, moved from Calabria, the "toe" of boot shaped peninsula of Italy, to realized his ambition to open his own restaurant. Together with partner and business owner Jim Spallino, took over the former Wine Cottage Bistro to open Trattoria Uliveto. You'll feel wandered to a small trattoria in a piazza of Italy. The atmosphere is warm and affectionate is as is staff and service. It bears two bar seating areas, one in the main dining room as well as one for more casual gatherings, offering an extensive wine list and specialty cocktails. An intimate outdoor seating is also available to savory a full course meal or simply sip a glass of wine overlooking the old town. In addition, there's another beautifully appointed events room for special occasions, larger parties, as well as weddings.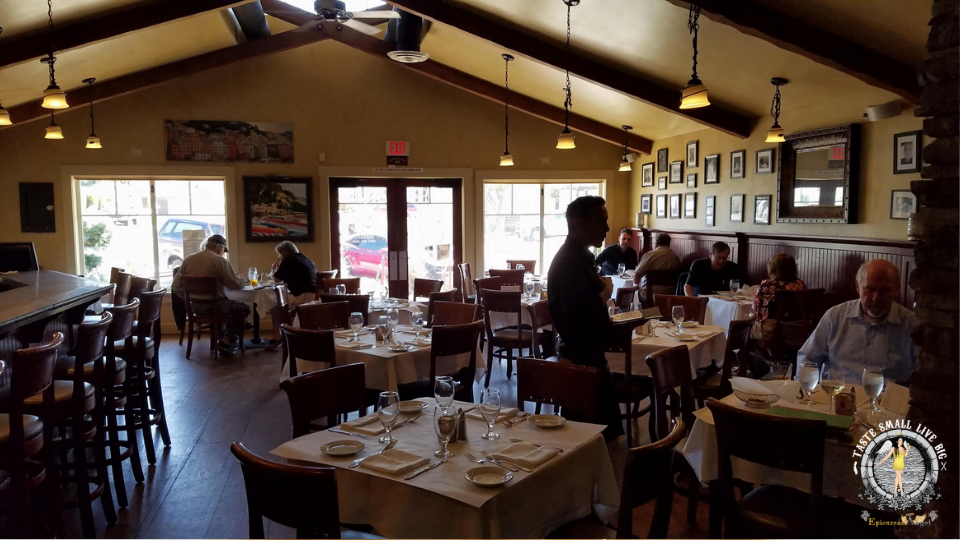 WARM BABY SPINACI INSALATA WITH CRISPY PANCETTA
Parmigiano reggiano, goat cheese and extra virgin olive oil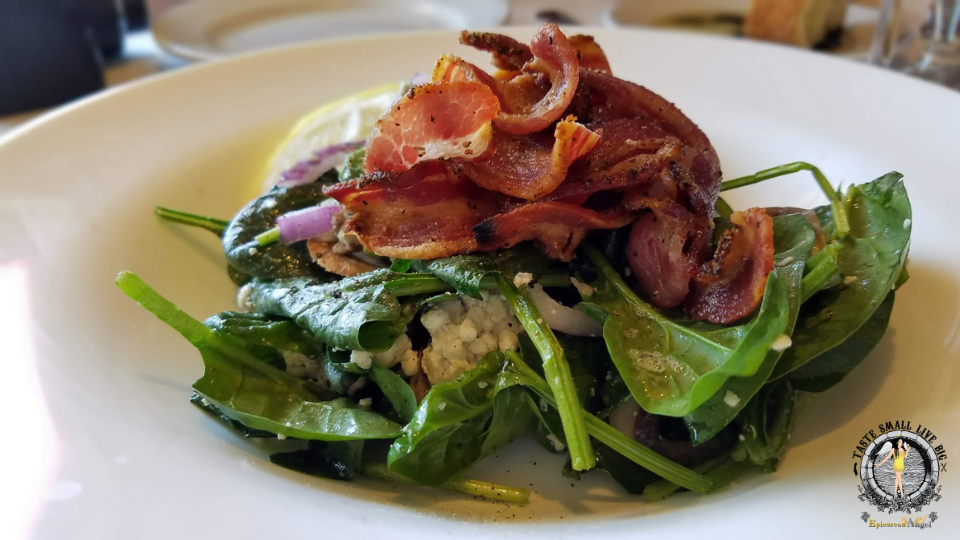 MARE MONTI PIZZA
Housemade tomato sauce, succulent sauteed shrimp, mushrooms, garlic, and fresh basil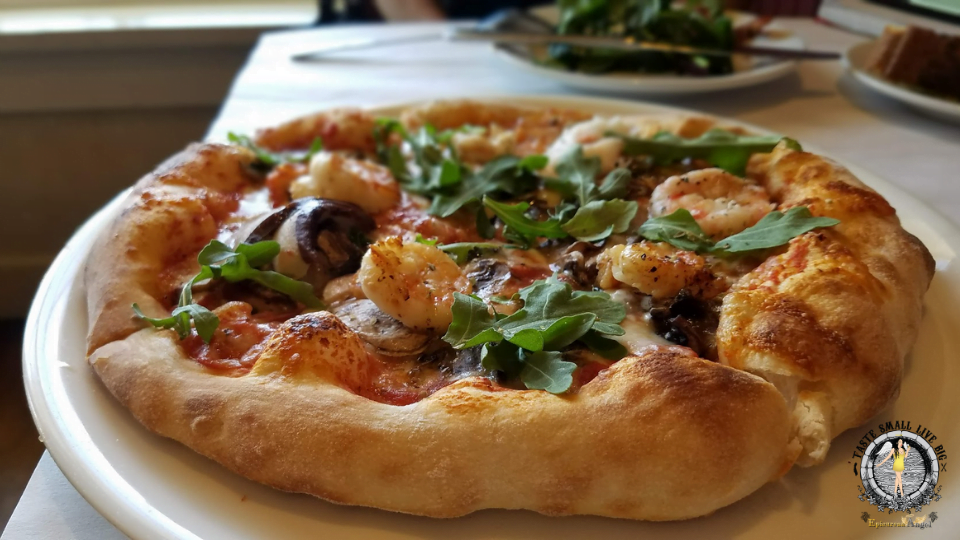 RAVIOLI DI SPINACI WITH VONGOLE
Homemade ravioli stuffed with spinach, ricotta cheese, parmesan, fresh garlic extra virgin olive oil, roasted cherry tomatoes, fresh basil, and littleneck clams.
SALSICCIA E FAGIOLI
House-made roasted Italian sausage with cannellini beans, sauteed in garlic, sage, chili flakes, and extra virgin olive oil
CHOCOLATE BRANDY MOUSSE
TORTA DELLA NONNA
We sat down with the lovable Chef Alfonso Curti, who by the way was kind enough to chat like old friends on his Birthday!
Address: 285 S. Broadway Old Orcutt, CA 93455
Phone: 805 934 4546
Email: contact@trattoriauliveto.com
CNAGY WINES
A stone's throw from Trattoria Uliveto is a must-stop for expertly curated Pinot Noirs, Cnagy (SEE-NAY-GHEE) Wines tasting room. Clarissa Nagy is a force to be reckoned in these parts, she's been making wines with focus since 1995. However, it wasn't until 2005 the Valley was finally graced Nagy's own brand. Free run Pinot Noir Juice, aged in new French oak, evoking brooding luscious dark fruit, smoke, toast, round body, savory acid, and mineral structure.
Address: 145 S. Gray Street Suite 103, Orcutt, CA 93455
Phone: 805 286 7228
Email: info@nagywines.com
Santa Maria Valley is bubbling with numerous wineries. Their wineries each have their own tasting rooms that require no appointments prior to tasting. One of such wineries is the Imperative Fox Wine Trail. It's scenic, enchanting and stands out among the other that grace the wine country.
But the sensational part of visiting different wine regions are the hidden gems that do require an advance appointment. The reason is, they will often have you barrel taste, privately tour their property, often by the winemaker, and get to taste wines not easily allocated, such as the next two trailblazing wineries… Scar of the Sea and Piro Wine Company.
SCAR OF THE SEA
A shared objective between long–time friends and colleagues, Mikey Giugni and Michael Brughelli. More times than not, there's a story behind the label from an exclusively crafted wine, and Scar of the Sea is no different but justly unique. Mikey apprentice in Tasmania, drawn to Pinot Noir, sparkling wine, and hard cider production. On a surfing trip, he stumbled on an old church, cover in moss steps from the sand. On the front of the church's brick facade, in Old English font translated to "Scar of the Sea".
Therefore, their conviction that extraordinary Pinot Noirs and Chardonnays in California that are grown in vineyards that have marine influenced climates and soils. There's no doubt, the still and sparkling wines, as well as the hard ciders from Scar of the Sea are exclusive and should be on everyone's radar!
Name: Mikey Giugni
Phone: 805 234 8636
Email: mikey@scaroftheseawines.com
PIRO WINE COMPANY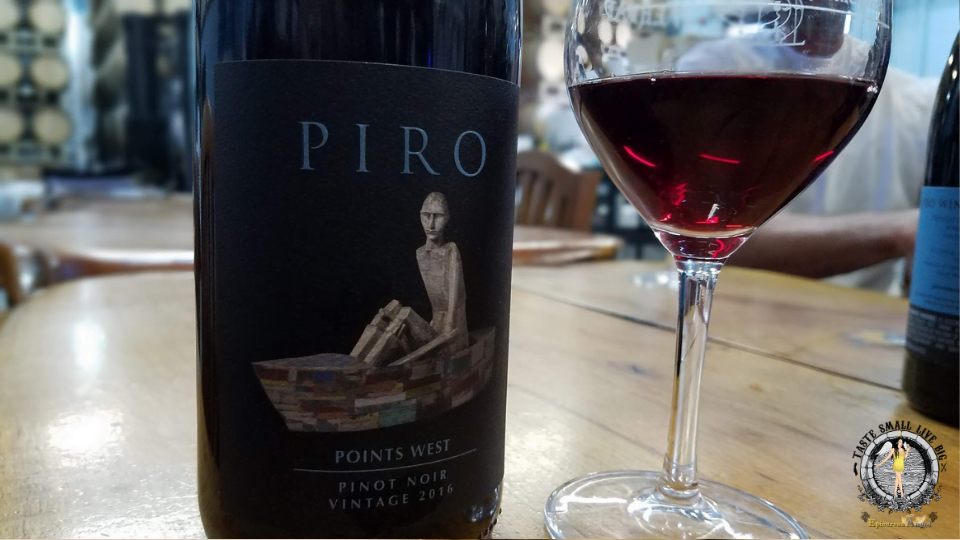 You may call Marc Piro a true Californian "flying winemaker", who now in his 30's has traveled the world making wine under the supervision of other renowned winemakers…Western Australia, New Zealand, and Argentina. At 10 years old he caught the cooking bug and was completely obsessed with fruit. While in college, he home brewed, still aspiring to work a vineyard. Despite his travels, he chose coastal California to make his signature style of wine. In 2012 He worked for the legendary Jim Clendenen of Au Bon Climat and Bob Lindquist of Qupe, who's wineries share a facility in the middle of Bien Nacido Vineyard. The two vintners have been superbly supportive of Piro's own brand. Many other respectable winemakers who use the winemaking equipment facility, such as Piro, are able to save money on their first harvest. Piro oversees every winemaking process from the vineyard to bottle, who only produces a modest 500 cases. From single varietal Pinot Noir, from single coastal vineyards, illustrates why Piro Wine Company is a successful blueprint for expertly created kinetic wines.
"THE DREAM IS TO HAVE A WINERY NEAR THE BEACH"…Marc Piro
Santa Maria City is limited in recommended options over an overnight stay, but by far the most storied and must reservation should be the famous and historic Santa Maria Inn.
THE SANTA MARIA INN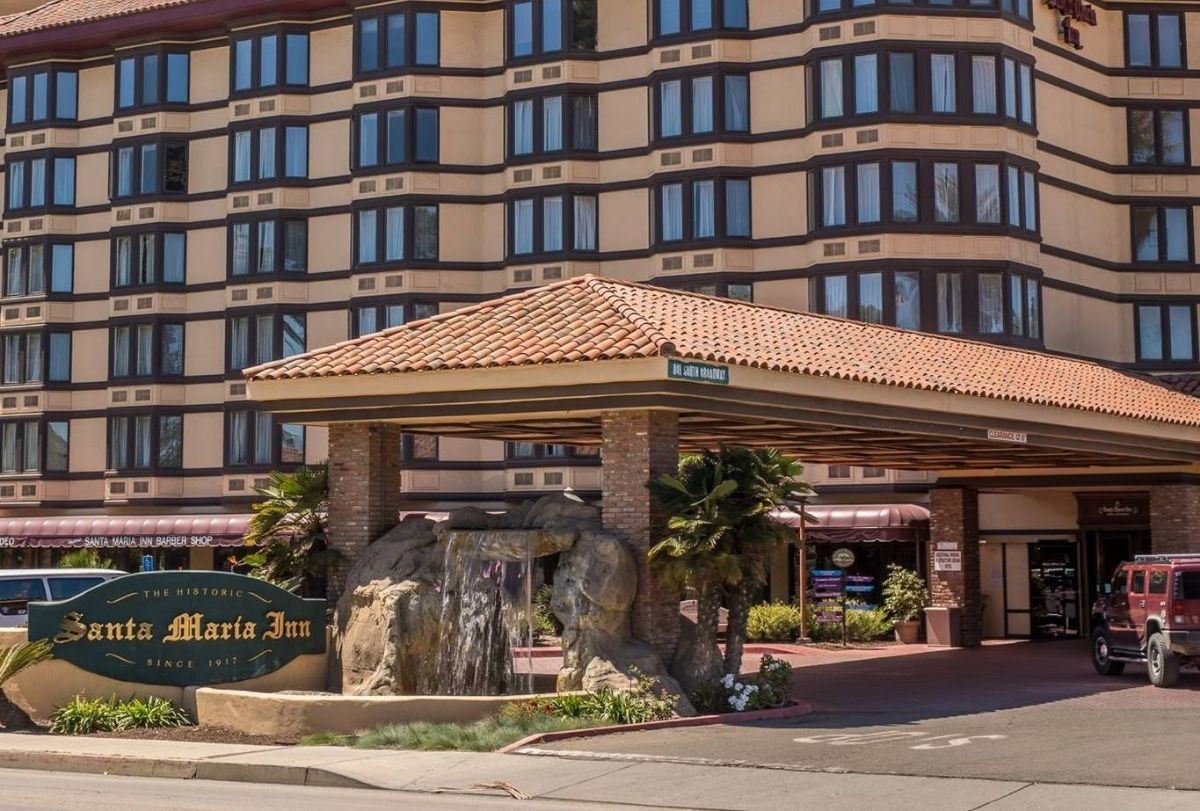 Source: Santa Maria Inn
Santa Maria City is limited in recommended options over an overnight stay, but by far the most storied and must reservation should be the famous and historic Santa Maria Inn.The Santa Maria Inn, a north county institution since 1917, was the brainchild of Frank J. McCoy, one of Santa Maria's most esteemed citizens. McCoy was born in 1879 while the family was on a visit to Ireland. He largely grew up in St. Louis, and then attended the University of Missouri for two years before ending up in San Francisco in 1900. In 1901, he accepted a position with the Union Sugar Company in Betteravia. He steadily rose through the ranks, and, after making a profitable investment in ranch land, he left the company in 1916.
He saw that automobile travel was increasing yearly in California and felt that a well-run hotel in the Santa Maria area would have great appeal to those making the long trip between San Francisco and Los Angeles. He purchased a property on the southern edge of Santa Maria with substantial highway frontage and, on May 19, 1917, the Santa Maria Inn opened for business.
Since 1917 this hotel enshrouded with history, intrigue, romance, and stories from the golden
Hollywood era. Celebrities, such as John Wayne, Charlie Chaplin, Marilyn Monroe as well as presidents and dignitaries have to stay on the property. It is conveniently located in the heart of downtown Santa Maria minutes away from surrounding wine trails. With over a hundred years in existence, the hotel is reportedly home to many ghosts according to hauntedrooms.com. My Babito and I have been staying here for over 15 years, the ghosts are friendly as is the staff and the hotel offers many exciting amenities without ever leaving the grounds.
There is a lovely pool, spa, coffee shop, salon and barber and a warm and welcoming reception lounge with a cozy fireplace. Just wandering around admiring its original facade, asking yourself if walls could talk, your room may be one of the many with the name of the celebrity who actually stay in there! If feeling thirsty for some libations head over to the Old English Tap Room, built-in 1941. For a real treat and some of the hotel's hidden gem, make your way to the bottom level to The Wine Cellar & Martini Bar.

Source: Santa Maria Inn
They serve deliciously crafted cocktails and local wines as well as international brands by the glass. However, the evening would not be completed without booking a reservation at The Century Room, for an intimate and imaginative California Cuisine dinner.
Voted Most Romantic Restaurant by the Santa Maria Sun

Source: Santa Maria Inn
One tip if fine dining isn't in the plan – the Old English Tap Room will accommodate a full-service meal crafted from the restaurant menu as well as small bites. They also have a happy hour menu and an outdoor patio with a flat-screen to enjoy your favorite sports.
With a full day at the hotel, you can pretend to run into Rudolph Valentino in the elevator, before saying goodnight. A stay at Santa Maria is a time capsule and will allure you to stay time and time again.
Address: 801 South Broadway, Santa Maria, California 93454
Email: innkeeper@santamariainn.com
THINGS TO DO IN SANTA MARIA, CA
Santa Maria is a beautiful vacation destination in the foothills of the Sierra Madres, minutes from pristine beaches such as Avila Beach, parks, mountains, championship golf courses such as Black Lake Golf Resort, and scenic hiking trails and the Chumash Casino. An award-winning wine-growing region, Santa Barbara County is home to 58 wineries nestled in miles of picturesque countryside. The Central Coast town is also well-known for its food culture, so leave some time for eating and drinking.
One restaurant Institution that is imperative on your vacation,  loved by locals and visitors alike one word… JOCKOS
JOCKOS TAG LINE… WELL FED

The steakhouse is known for its laid back atmosphere and generous portions for oak-grilled meats
Sit at the bar and without exaggeration, some have been coming weekly for 50 years or drove 4 hours to devour their succulent steaks.
During Prohibition One of  Emery Knotts eight sons Jocko began the legacy.
I wouldn't doubt the rumors of home brewing White Lightning and sell out of the trunk of his car, are true…I would too!
Sometime during 1925, Jocko and BullTognazzini (who owned Bulls Bar and Restaurant in San Luis Obispo) opened a saloon/watering hole at one end of the garage called Jockos Cage. During the flapper forties, there were slot machines placed periodically in the bar. For about a month, there was a card room for poker playing. Jocko ran the bar very successfully until he died in 1952.
Jockos restaurant, first conceived and operated by his sons George and Fred, is now operated by Fred and Sandys children. They carry on the tradition and the name that had brought modern-day fame to Nipomo.
Address: 125 N Thompson Ave, Nipomo, CA 93444
Phone:(805) 929-3686
Reservations can only be made by phone
Sunset Magazine named Santa Maria BBQ one of the "Top 100 Culinary Voyages in the West".
Explore the many exciting things to do in Santa Maria, CA. Join them for the Strawberry Festival at the Fairpark in the spring.  A feast for the eyes is the summers annual Santa Barbara County Vintners Festival.
The Autumn sports a spectacular Air Fest weekend. Nothing could be more magical than the Santa Maria Holiday Extravaganza.
You will be making memories with your family for years to come.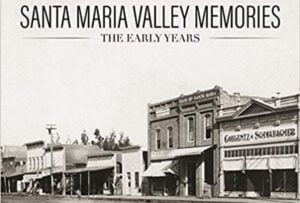 Ciao! Hope you enjoyed the article of Stay Eat & Drink Wine in Santa Maria
Please comment below Love your feedback.
Thank you and remember Taste Small Live Big!
Follow me on Instagram @epicurean.angel