THE ULTIMATE BODEGA AT BODEGA BAY
Bodega Bay needs to know the introduction, made famous by the master of suspense, Alfred Hitchcock for "The Birds" movie. But more specifically is the town of Jenner, not officially part of the larger Bodega Bay area, but a jewel hamlet shadowed by it. Babito and I stumble into this town for much-needed gas on our way to the central part of Bodega Bay. There is a gas stop/mini market, an inn, one dining option and what I would consider a destination to reckon with, TASTING BY THE SEA WINE BAR. Owners Gregory and Gypsy Keim have transformed an overlooked stopover of Jenner CA, into a dreamland escape for the afternoon. Ironically, it's the best capitalism, as the impassive  Indian gentleman behind the gas station counter, we think, owns ¾ of Jenner. Which it translates to all of Jenner, minus the beaches and state property. After our purchase, he suggests "Tasting By The Sea Wine Bar, and we don't hesitate…drink this view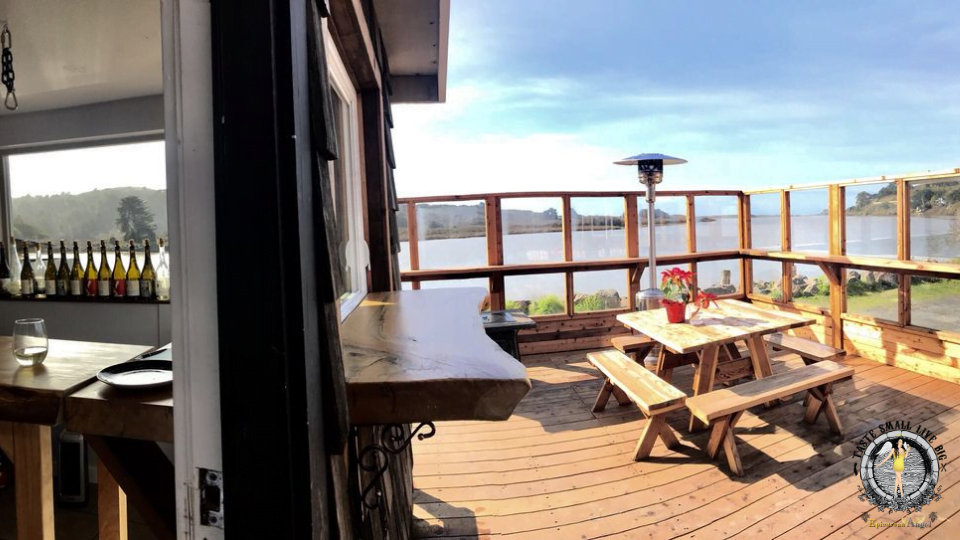 Gregory and Gypsy Keim are a fairytale married partnership. Both are artists of different levels and have migrated from the extreme Los Angeles environments to the serene part of the north coast of California. They have captivated Jenner, CA with Tasting By The Sea Wine Bar. Enter an unassuming gift shop, owned by the wife of the gas station owner. Walk a little further in and it opens up into a canvas of panoramic views of the Pacific Ocean, greeted by spirited Gregory Keim.  His menu features the crest of small production producers. He knows very well the scope of quality and not quantity, and is excited to introduce his line-up. Whether you are a wine "snooper" or "snob", you will not be disappointed. While there is plenty of Pinot Noir And Chardonnay to keep your palate judiciously craving more, there is more to the menu than what you'd expect. Enter featured wines by Eric Kent and Hooker & Stoner Wines. WHY? because Greggory uses to work closely with the two revered winemakers. Eric Kent conceived 15 years combining his passion for artistry and wine. Colleen Humphry is the master behind the labels and him at 33 yrs, behind the juice.
Hooker and Stoner Family Wines, are truly special and a rare find. Based in Santa Rosa, CA. Any fervent wine drinker knows to find a stellar or most importantly making a  Gewurztraminer in California, is like mining for blood diamonds. Ok, maybe not that extreme, but any country in the world can destroy a delicate varietal like Gewurztraminer. Most think Pinot Noir is difficult. At least Pinot Noir (such a pimp) can resonate with its own personality where it's grown and made. Gewurztraminer is extremely picky where she beds. Pick her too early she won't wear perfume, pick her too late she won't make your mouth water. She rarely gives you the orgasmic experience you're expecting. Enter Hooker and Stoner Family Wines featured haughtily by Tasting By The Sea Wine Bar. It is magic in a glass and less than $30 for the bottle!
Classically perfumed with oriental spices and ripe lychee fruit, coating the palate with weight along with exotic fruit,  clean wax and a surprise happy ending of lively acid, for a long finish you won't find anywhere in the Central Coast or for that matter in California.
If your palate is not calling for wine, local craft beers are available on tap.
One photo cannot do justice to Jenner, CA it is paradise in a bottle.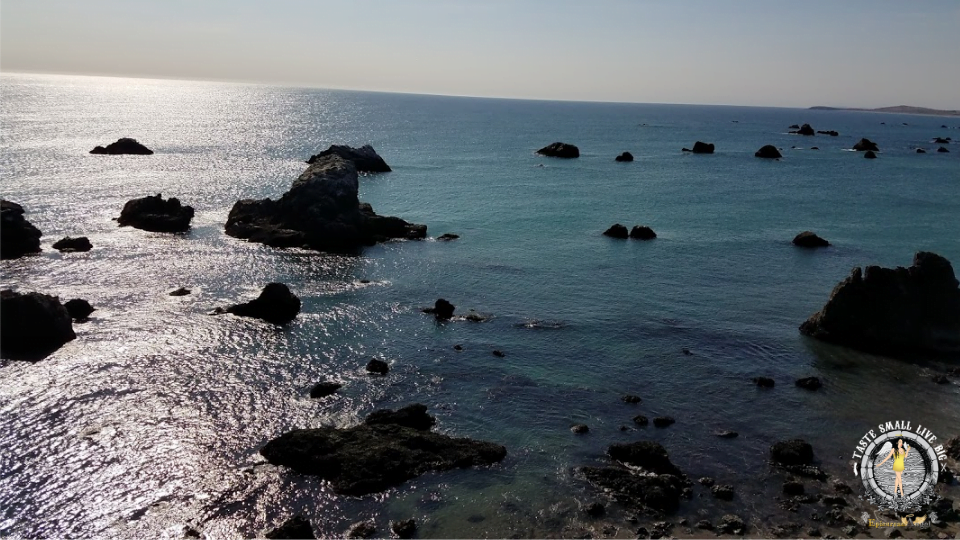 As I have written countless times of the treasures one finds when traveling. This one is no exception. Greggory and Gypsy have created a wonderland with Tasting By the Sea Wine Bar in Jenner Ca, you swear you fell into the Rabbit Hole.
I did not get to meet Gypsy ( Thank you Jesus, for rescuing this cancer survivor)! But I met Greggory and I felt within him, I met her too.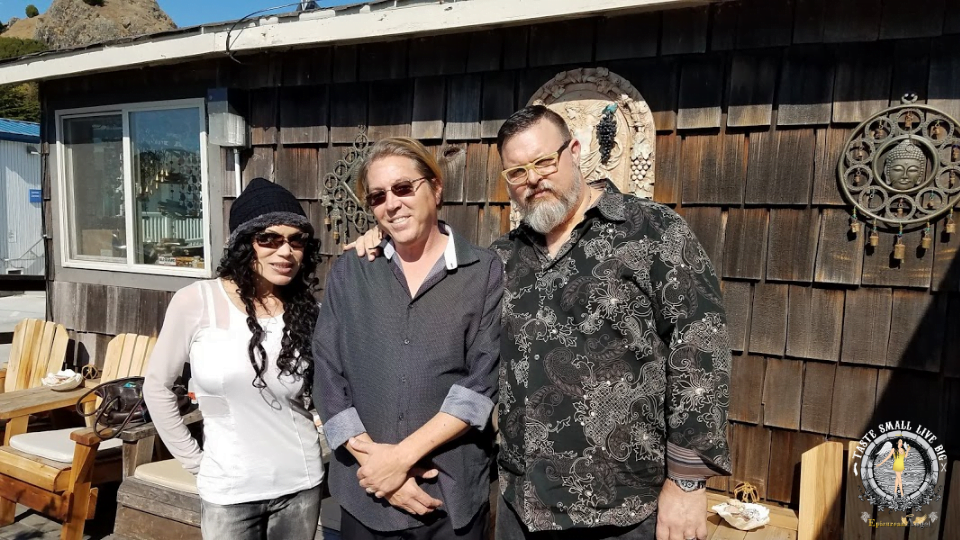 By the way, this speaks volumes about this man, he had a t-shirt on when we first greeted him, but he wanted to change into a button-down shirt just for this photo. Personally, he had us no matter what from the very beginning.
10439 Highway 1, Suite A
Jenner, CA 95450
707 520 6060
Ciao! Hope you enjoyed the article about Tasting by the Sea: Wine Bar
Please comment below Love your feedback. Thank you and remember Taste Small Live Big!
Follow me on Instagram @epicurean.angel