7 places to Drink Eat & Sleep In Lodi
Lodi, Illinois or California?
The city of Lodi was founded back in 1869. However, the city's name was originally Mokelumne; a name derived from the nearby river. Many believe that Lodi's first settlers actually came from a town that bears same name in Illinois. Presumably, they adopted the name Lodi in their new settlement, and it became the city's official name on March 21, 1874. Fourteen years later, Lodi was named the fourth of five townships in San Joaquin County.
Today, Lodi isn't a wine region that readily comes to mind as a top wine destination much less for those embarking on an overnight stay. Nonetheless, it still remains a hotspot for wine lovers and art connoisseurs. It offers excellent value, unique character, and citizenship filled with pride.
You may be tempted to keep driving toward Sonoma based on the fact that Lodi is not the most picturesque city. Be patient because the main township is actually lovely, and that's where you'll be spending most of your time.
Ensure you observe the nine murals painted on buildings scattered all over the town, by a group of artists known as the 100 Walldogs. Each mural depicts an aspect of Lodi's history, as a way of bringing the community together when it celebrated its 100th birthday. Similarly, many of the local galleries pay homage to the past as well.
After a long drive, there's nothing more fulfilling than stretching one's legs at a winery restaurant, bakery, and bar that is rich in history, right in the heart of the square…
DANCING FOX RESTAURANT AND TASTING ROOM

In 2007, Gregg and Colleen Lewis decided to take a big step toward having their own winery and restaurant: they bought a century-old brick building on School Street, in downtown Lodi that had been vacant for a couple of years and was much in need of renovation.
Since 2009, this casual breakfast-to-dinner restaurant features American & European fare, a wine bar & baked goods. The best selections from the overly broad menu involve the wood-burning oven, everything is made in house.
Do order …
THE SAUSAGE PLATTER
(house-made selection of sausages, pretzel from the wood burning oven, sauerkraut and IPA mustard) pair it their own brewed beer "Commoner's Touch"
GERMAN POTATO SALAD
Most of their wines are from their own Estate vineyards which are all certified as sustainable in the Lodi appellation.  Once they are harvested, they are brought to the winery which is located in the old Ice House building just by the corner of Locust and Main Street in the Downtown area of Lodi.  According to those that know some of its histories, the building was started as the Livery Stables in the 1880s and later became an ice house. The 15,000. sq.ft. an old brick building was purchased around 2010 and painstakingly restored to house their winery and more recently, their  Brewery.  It is only a few blocks away from the Dancing Fox Restaurant/Tasting Room.
For a real treat, schedule a tour organized by the Winemaker/owner Gregg Lewis by sending him an email (gregg@dancingfoxwinery.com) Tour fee is $25 per person (minimum 4 people paid in advance) which includes personal tour of the ice house facility seeing both the beer and winemaking areas, as well as a few barrel tastings. Then proceeding over a few blocks away to the Dancing Fox Restaurant and Tasting Room, for a wine or beer tasting paired with samples of their in-house made bread. The bread cultures are created from their vineyard Petite Sirah grapes.
DANCING FOX RESTAURANT & TASTING ROOM      DANCING WINERY AND BREWERY
203 School Street                                                                               27 E. locust street
Lodi, CA 95240                                                                                   Lodi, CA 95240
(209) 366-2634                                                                                   (209) 366-2634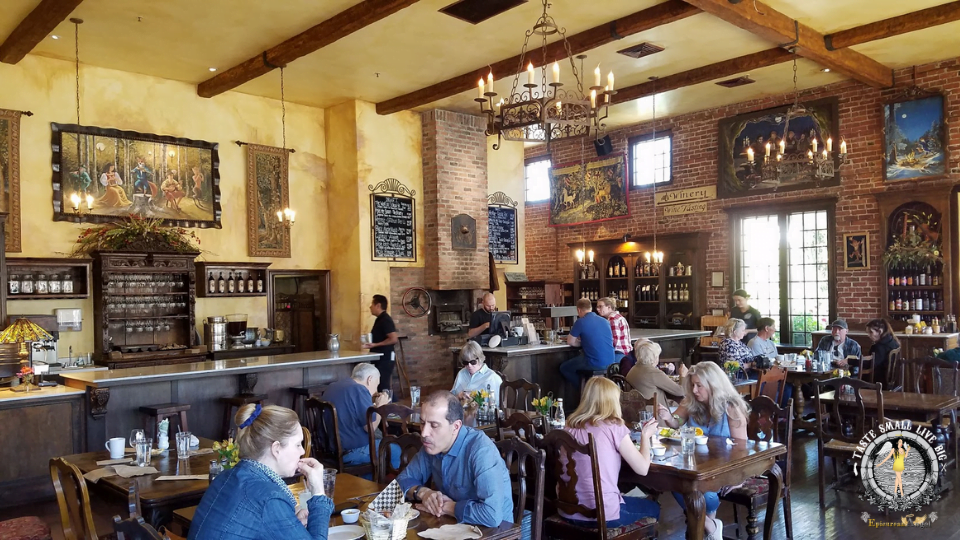 Long before Lodi became a popular wine region, another fruit entirely dominated the fields. One of the rewards besides the endless acres of vineyards is being able to witness the spectacular acres of watermelon fields. In the 1880s, Lodi's watermelon reputation was so renowned that it became the unofficial "Watermelon Capital of the Country." In 1886 alone, 3,000 carloads of watermelons were exported from Lodi to neighboring regions. Even more impressive is the fact that they were grown without irrigation!
According to the Lodi Historical Society, in 1899, Lodi had more than 2 million grapevines. Even in 1920, when Prohibition started, Lodi's wine industry continued to thrive despite the setback. That said, it wasn't until a few decades later, in 1965, that Lodi vintners could officially label their wine as such. The rest is history, of course, as Lodi is among the nation's leading wine regions. Most notable are the century-old ancient vines of Zinfandel. Please note that Lodi grows 29 other varieties that are not seen anywhere else including Picpoul, Alicante Bouschet, Fiano, Zweigelt, and Nebbiolo. Today, you can enjoy a tour through the vineyards; an activity that could be likened to a metaphoric walk through time, or visit over 70 wineries.
Though anyone that knows me will tell you how you will lose me with the word "tour". I do respect the fact that there are those who do enjoy them; however, I just prefer to be the master of my destiny. That said looking beyond Old Vine Zinfandel, my first choice destination is none other than….
Babito and I thought our Google maps failed us because we were diverted to an old almost abandoned building with an unpopulated courtyard. It looked like an image straight out of a Sergio Leone spaghetti western. In the '40s-'70s, it was a major cooperative brandy distillery, who knows, maybe distilling other "things". However, it was recently bought by a single owner, who appears to be on a mission to revitalize it as a destination spot for other tasting rooms, shops and dining (there's already one shop and a gastropub). It looks promising; we will keep you up to date on future developments. Full Article & Interview with LVVR SPARKLING CELLARS
I would be wrong if we made our journey to the Central Valley and didn't assess what all the hype about LODI OLD VINE ZINFANDEL actually is. My benchmark choice to anyone is…
KLINKER-BRICK WINERY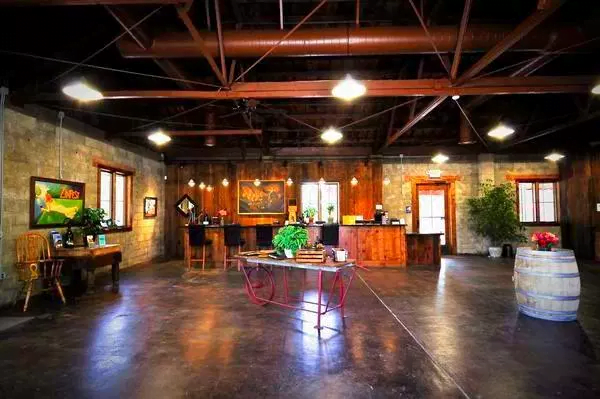 Steve and Lori Felten, fifth generation grape growers in the Lodi region, continued with the tradition of cultivating "Old Vine" Zinfandel vineyards in this Mokelumne River sub-appellation. The first of their 15 vineyard blocks were planted in the late 1800s by their ancestors. However, for more than a century, those grapes went to other wineries. Steve and Lori and their daughter Farrah, began making their own wine in 2000. These wines are genuinely memorable vintage after vintage with amassed awards to show for it. The Zinfandels are rich, with a mosaic of flavors and aromas.
Old Ghost represents the very best lots of Old Vine Zinfandel that Klinker-Brick Winery produces. This small-production Zinfandel sells out quickly soon after each release!.
There's a delightful picnic spot, with tables and barrel-stave chairs set at the back. A feast for the palate is if they are offering a vertical tasting of the Old Ghost Zinfandel Label that represents the single best lots of old vine zinfandel they produce each year.  Call the winery for that information. For the past eight years, Old Ghost Zinfandel wines have come from craggy old vines that date back to the Roaring '20s and some much older.
Klinker Brick Winery
15887 N. Alpine Road, Lodi, CA 95240
Phone: (209) 333-1845
E-mail: info@klinkerbrickwinery.com
The next on my list, and conveniently just a stone throw from Klinker-Brick Winery, for a uniquely varietal experience, is  ….
PRIE VINEYARDS

PRIE is a small family-owned and operated a winery in Lodi. The owners, John and Lisa Gash take pride in having a hand in every aspect of creating fine wines from Lodi and the surrounding Northern California AVA's. The entire process is done on our small estate winery. Lisa, who is an artist, displays her impressive paintings, throughout the chic tasting room. The testament to their wines is observing the locals coming in and out for their daily dose!  How exciting to get away from the usual suspects such as Cabernet Sauvignon and Zinfandel, which they do produce. The attention to detail results in high-quality wines that speak for themselves. Exhilarate your palate with Italian Vermentino, Spanish Mencia, German Dornfelder, along with French Picpoul Blanc and Petite Verdot, all displaying generous fruit, acid, and body.
15628 N Alpine Rd, Lodi, CA 95240
Phone: 209.400.3889
Email: geeky@priewinery.com
It's time to check-in and we head over to our overnight home, and  were transported to "Mayberry" straight out of an Andy Griffith Show"
To get the full sense of what it might have been to live Lodi style at the turn of the century, in comfort, is an essential stay at…..
HILL HOUSE BED AND BREAKFAST
Hosts sisters Nancy Schumer and Jane Lea will greet you with a warm homecoming welcome to this dramatic Queen Anne Victorian Bed and Breakfast Landmark. The rooms are as authentic as it gets, plush, rich in colors, and decor, as well as spacious and clean.
The Hill House was the home of George and Mary Hill and was built in 1901. George Hill was a prominent Lodi businessman, former president of the American Tobacco Company, and had interests in diverse ventures such as jewelry sales, optometrists, repaired watches, and even sold china picture frames. An Eastern United States migrant, George's ambitions brought him to Lodi, where he founded his business, married his wife Mary and built his family home. As the downtown area expanded, George's grandson Maurice decided to move the Hill House in 1948 from its original location on School Street to 826 South Church by cutting the house in half! The six-block move was quite the game-changer. If you choose not to book an overnight stay, tours of the home operate daily.
Address:
826 South Church Street
Lodi, CA 95240
(775) 401-1479
After settling in and refreshing ourselves, nothing felt better than smelling good again after a long day. It's time hit the vibrant downtown and let the guard down for drinks and dinner. My travels with Babito are usually all about discovery and fun, so never take us too serious! With that said if you share that same sentiment, we stumble onto…..
WEIBEL FAMILY VINEYARDS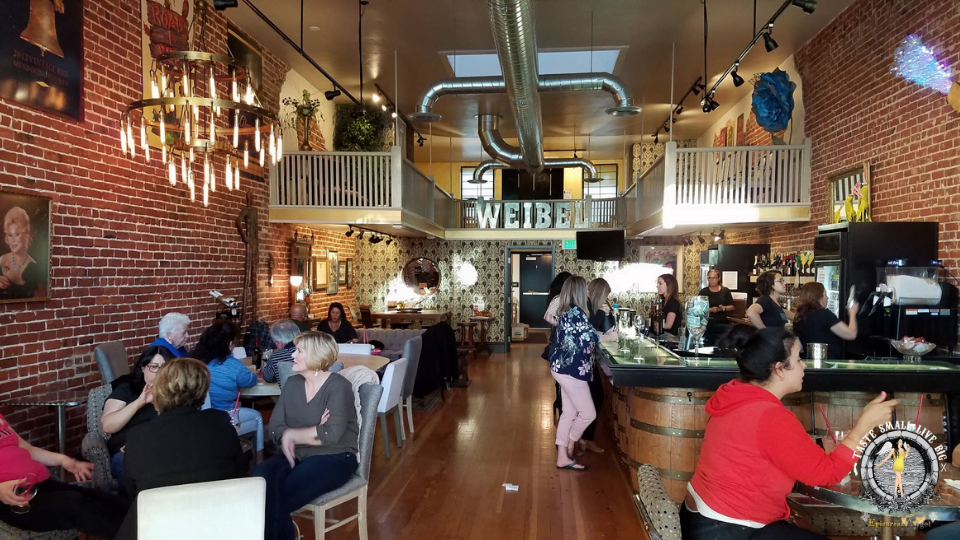 Set in the heart of the town square, this bustling tasting room is where serious wines DO NOT reside. This fits more in style with New Orleans's Bourbon Street, except with wine.
This next picture should say it all.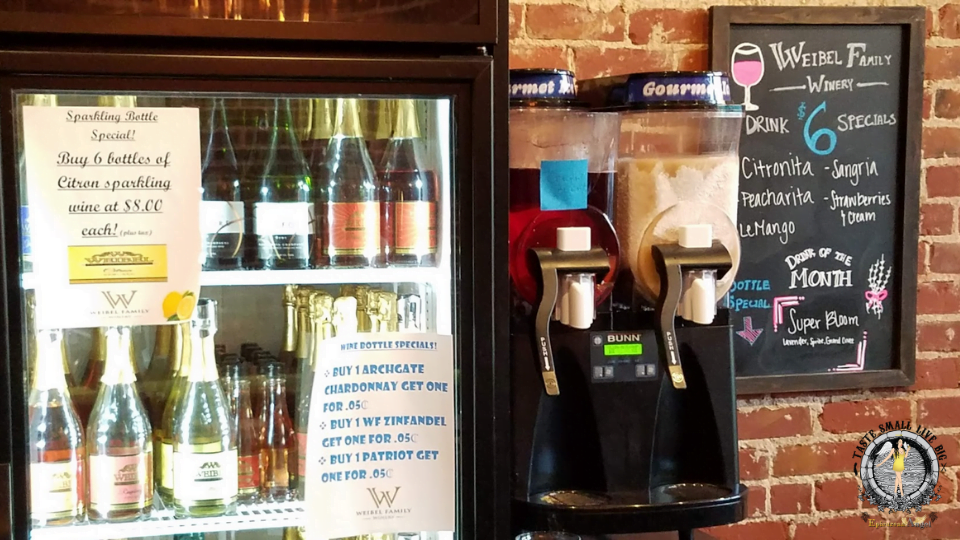 Our bubbly hostess (no pun intended since it's a "Bubbles" centric wine menu), hands us a glass and colored markers. There are two sides to the menu, Sparkling wines in a variety of flavors, which they will happily make into slush once you request. The other side of the menu is their "Dry" wines, what I would aptly describe as, "Late Harvest". I would have waited for quite a while to have the first glass if it were not for a patron who graciously informed me that I had to write my selections with the markers on the glass countertop.
This will explain everything…
…Fred E. Weibel, Sr., learned traditional tricks of the winemaking trade in his native land of Switzerland. …the Weibel family kept up with the changing American palate, offering sweet and fortified wines in the 40s and 50s, and introducing drier wines such as Cabernet Sauvignon, Chardonnay, Pinot Noir, and Sauvignon Blanc in the 60s. In 1959, Weibel pioneered a "zippy" little wine called the Green Hungarian, which became extremely popular amongst new wine drinkers.
I applaud, The Weibel Family for keeping the tradition alive, which the common thread for the Lodi community is so joyfully maintaining. Weibel Family Tasting Room is fun, youthful and unpretentious.
9 N School St.
Lodi, CA 95240
(209) 370-6013
ROSEWOOD BAR AND GRILL
Established in 2002, This elegantly casual modern restaurant serves Classic American cuisine from accomplished and charismatic Chef Ian Bens. The entire menu is constantly changing to serve seasonal plates made from local and organically farm produces, sustainable fish and free-range beef. Despite its popularity, one can still carry an intimate conversation in its romantic atmosphere. Full Article & Interview with Chef Ian Bens
Anyone who travels to small wine towns will soon find out that nothing stays open late (9 pm is pushing it), so it's off to dinner. If I can make one statement about this restaurant, it would be the fact that it can rival any dining experience you would find in a major metropolitan city such as Los Angeles, Manhattan or San Francisco!…
Located inside of Micke Grove Regional Park, reveals the fascinating history of the region, from the Yokuts and Miwok through Captain Charles Weber (founder of Stockton and first farmer in the area) and the development of modern agriculture. The Museum has eight exhibition buildings, four historic buildings — including the Charles Weber cottage (1847) and Calaveras School (1866) — and features room dioramas of Weber family furnishings, a children's gallery, and large displays of hand tools and agricultural equipment. Don't forget to visit the Gift Shop on the way out! The San Joaquin County Historical Society & Museum also hosts their annual Festival of Trees Christmas event that takes place each year in December. Visit the San Joaquin County Historical Society and Museum official website for an event calendar.
11793 N. Micke Grove Rd.
Lodi, CA  95240
Phone: 209-331-2055
Fax: 209-331-2057
Email: info@sanjoaquinhistory.org
Contrary to John Fogerty's song about Lodi, it is a bounteous privilege to visit for its amazing preservation, vineyards, architecture, local food culture, and honorable citizens past and present.
Ciao! Hope you enjoyed the article about 7 places to Drink Eat & Sleep In Lodi
Please comment below Love your feedback. Thank you and remember Taste Small Live Big!
Follow me on Instagram @epicurean.angel